Entertainment News
VENN Announces the Launch Biggest Live Entertainment Shows on Television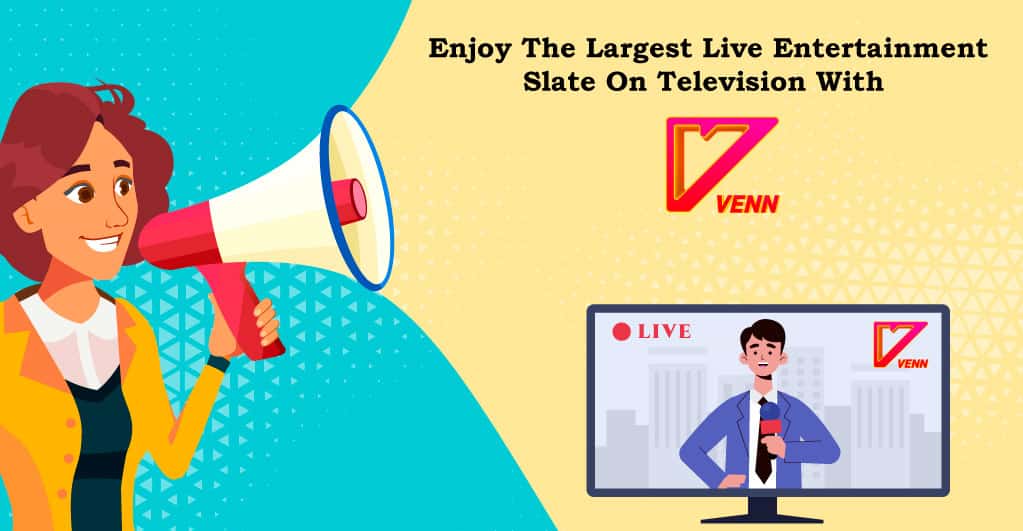 The Video Game Entertainment and News Network, VENN is happy to launch the Part One of its creative programming and broadcast talent. VENN will now have more weekly original live entertainment programs with 20 hours run programming, and gradually expanding it to 50+ hours in 2021. VENN has set August 5 as its launch date. The lineup for the shows will be managed by the biggies of the gaming and pop culture industry.
The programming is scheduled and will be broadcasted live from the state 50,000 sq. Ft. Vista Studios in Playa Vista, LA. VENN's Studio One will be equipped with 1000 sq. Ft. and 30M pixels of LED walls and floor. VENN aims to be the most digitally advance the most interactive show formats with the best technologically improved broadcast studios.
Talking about VENN, the Co-CEO of VENN, Ariel Horn, stated,

The VENN Network Launch Comprise of Shows like:
VENN Arcade Live:
This event is a carousel of gaming and pop culture as a pack of a regular variety show, hosted by James "Dash" Patterson, former host of League of Legends Championship. VENN Arcade Live will have live performances, synergistic gameplay, and exceptional participation from the audience. Along with that, gamers, streamers, celebrities, athletes, musicians, and rising stars from the industry will also be a part of this event.
Dare Package:
The world's well-known streamers will take a challenge with a live competition. Every week VENN will airdrop the loot crates filled with challenges like solving Mensa-level puzzles or eating pickled brains. The host of Dare Package will be the very popular @AustinOnTwitter, who has an exceptional fanbase from his gaming days—talking about being a part of the event Austin said, that for him, it's been a dream to take his shows to the television network. He believes that VENN will boost the scope of delivering quality content that he has been planning to create.
Guest House
Each day, every afternoon, VENN will be inviting the big names from the industry and the creators to make their adventures and form their tv show for 2 hours. This event will be hosted by a very well-known gamer and performing artist, Chrissy Constanza. Guest House aims to take the concept of entertainment to a completely new level, providing its guest creators with a remarkable streaming space. Guest House offers the latest technology tools for interacting with the audience, supported by the best broadcasting production team.
The SushiDragon Show
The SushiDragon show hosted by the most electrifying performance artist is a talk show with performances featuring musicians, artists, and creators. The show is organized with high energy dancing set complementing the digital environment.
Looking Forward to Gains
This event will be hosted by the famous YouTuber @CashNasty, known for gaming, basketball, and comedy content. Every week Cash welcomes a celebrity guest for an ultimate quarantine workout; the users can also join the #LFGSquad with them. The show comprises of exercise sessions that one can do at home and Q&A session with their favorite celebrities.
VENN is a 24/7 network for gaming, esports, and entertainment. VENN offers its customers with original programming and produces in-house partnership with the big names from the industry of creators and gamers.