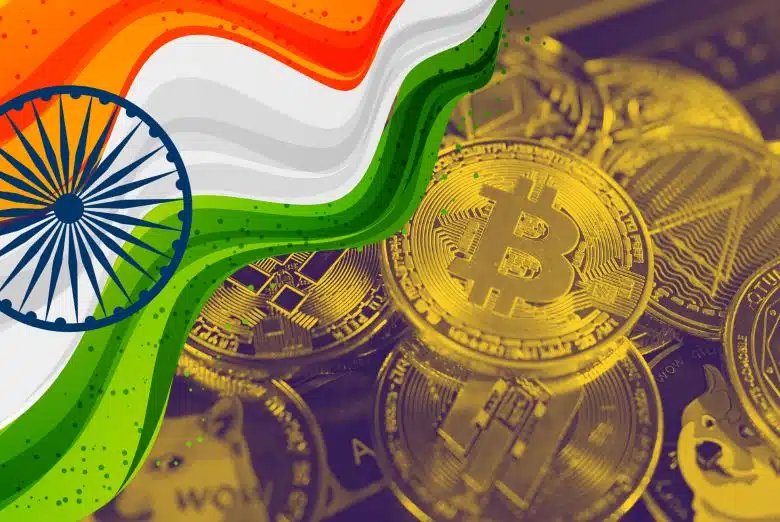 Introduction
You might have noticed the cryptocurrency market is on the rise. Bitcoin, in particular, has seen a meteoric rise in value in recent months. But what does this mean for India? Recently, the Reserve Bank of India (RBI) announced it would explore the possibility of issuing its own digital currency.
This has led to a lot of speculation on the part of Indian citizens about what this could mean for the future of cryptocurrency in India. Some believe this could be a positive sign for the industry, while others believe RBI's actions could spell disaster for digital currencies in India.
Factors of Crypto Crash 
You're probably wondering what led to the sudden spike in crypto prices and whether or not it's sustainable in the long run.
There are a few factors that could have contributed to the crash. The first is the increasing imposition of regulations on the cryptocurrency market by governments around the world. For example, Chinese regulators have clamped down on crypto exchanges and initial coin offerings (ICOs).
Another reason could be the recent hacking of major exchanges like Coincheck, which saw thieves make off over $500 million worth of digital tokens. This has made investors more cautious about investing in cryptocurrencies, as they fear similar incidents could happen to them.
The ongoing geopolitical tension between Russia and Ukraine, coupled with China's nationwide COVID-19 lockdown policy, has caused immense pressure on the supply side, leading to global production disruption and, thus, steadily increasing food prices and production costs causing high rates of inflation in certain parts of the world.
Government's Regulatory Stance 
The Indian government implemented a 1% tax deducted at source (TDS) on cryptocurrencies and 30% on any virtual crypto asset transfer, which took effect July 1, 2022. As a result, crypto exchanges in India like WazirX, CoinDCX, and ZebPay saw a major decrease in spot trading and intraday volumes. According to Crebaco Global, a crypto research firm, daily trading volumes decreased by a whopping 60-80% within 4-5 days of the new policy. 
These developments have caused the industry to unite in its opinions about the VDA tax – believing it will disincentive further investment. Additionally, restrictions on using UPI for cryptocurrency transactions have caused global players like Coinbase to exit India shortly after launching there. 
Cryptocurrency companies are also reportedly being investigated based on allegations of financial irregularities – with top executives of firms like WazirX, CoinSwitch Kuber, and CoinDCX summoned for crypto dealings worth crores of Rupees (according to an Economic Times article).
Will the Crypto Exchange Market rise in India in 2023? 
In your opinion, what do you think is the probability of the crypto exchange market rising in India in 2023? Do you see this as a positive or negative trend? Why? The crypto exchange market is a market source where cryptographic forms of money are traded and exchanged. The crypto exchange market rise probability in India will be high due to the upcoming boom of blockchain applications. Blockchain technology has revolutionized many industries, such as banking and supply chains. As a result, banks, corporations, and governments are trying to adopt tech in their processes. 
The boom of blockchain applications will boost the demand for cryptographic forms of money such as bitcoin and ethereum. Exchanges will be the primary platforms for trading them. One unique characteristic of the crypto exchange trading platform is that it's a global market with trading platforms in different countries. According to a study, more than 200 Crypto exchanges have been launched worldwide since 2017. India is one of the top ten countries with the highest number of Crypto exchanges. Will the Crypto Exchange Market rise in India in 2023? – According to the report, approximately 150 Indian Crypto exchanges are operating worldwide. 
Conclusion 
The rise of the crypto exchange market in India is an exciting development that may bring new opportunities to investors. However, knowing the potential risks associated with investing in digital currencies is also important. It is still unclear why this sudden spike in the number of crypto exchanges in India is happening. The RBI's stand on cryptocurrencies has not changed, and it is still not recognizing them as legal tender.
The RBI's stance may be pushing Indian investors towards unregulated exchanges. However, it is important to note that not all exchanges in the country are unlicensed. Some well-known and popular exchanges are Zebpay, Koinex, and Coinsecure, all licensed and registered with the SEBI.
The popularity of cryptocurrencies in India is on the rise, evident from the number of crypto exchanges that have sprung up in the country in a short period. It will be interesting to see how the crypto exchange market in India grows in the future.