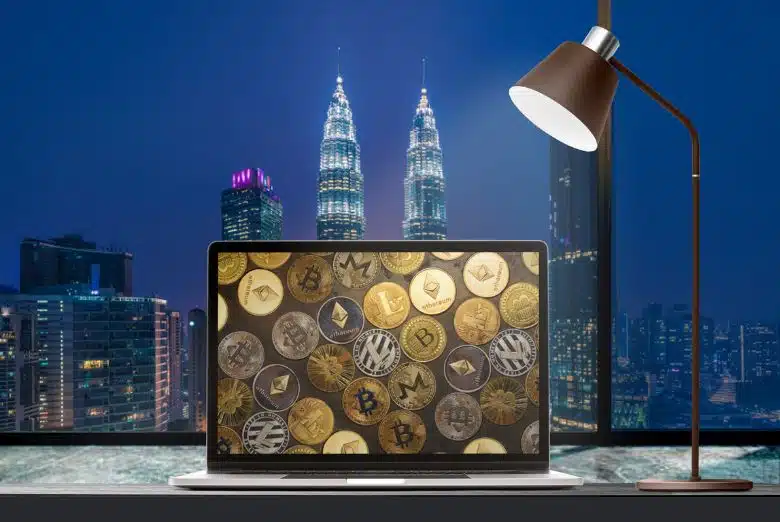 Introduction of Cryptocurrencies
Cryptocurrency trading has become one of the most popular types of investing due to the interest of global business tycoons in this industry. Crypto trading in Malaysia has been popular lately, and if you want to invest in crypto, then this is the best place to know where to trade in crypto. Crypto trading can be tricky if you don't understand better deals and trade from reliable platforms. To make it easier for you, we have listed down the best crypto exchange in Malaysia that you can use. Let's know more about these crypto exchange platforms in Malaysia. 
List of Platforms To Trade Crypto in Malaysia
The following list of platforms for cryptocurrency exchange Malaysia will help you have a smooth and secure crypto trading journey.
Luno

– Luno is one of Malaysia's most popular platforms for trading cryptocurrency. It is famous not only because of amazing crypto trading options but also because they allow you to trade using Ringgit Malaysia, which is the currency of Malaysia. It becomes easier for the trader to understand the value they are investing or gaining. It is the beginner's preferred platform for cryptocurrency trading in Malaysia. Apart from the most popular cryptocurrency, bitcoin, you can trade many other cryptocurrencies here. Though this platform lacks advanced crypto trading tools, this platform allows you to switch from crypto to fiat. Along with many benefits, it comes with a con of higher exchange fees compared to other platforms.

SINEGY

– SINEGY is a crypto exchange platform which is based in Malaysia. This trading platform comes with a lot of benefits as well as limitations. If you want to trade multiple cryptocurrencies, you will not be satisfied as they only allow you to trade in bitcoin and ethereum. The exchange fees are pretty low if you compare them with other platforms in the market, and they do not ask for a minimum deposit. If you want to trade using a mobile app, this is not your platform, as they do not have a mobile application. However, this is a reliable platform to trade crypto only if you can deal with the limitations.

Tokenize

– Tokenize is a platform based in Singapore but owned by a Malaysian, making easy options trade using Ringgit Malaysia. This platform allows you to trade multiple cryptocurrencies such as Bitcoin, Ethereum, Litecoin, Ripple, etc. The platform has a high minimum deposit limit which is RM100. You can trust this platform to trade crypto if that is not a problem. Tokenize also offers you refer and earn. The referral benefits are super exciting for beginners.

Kraken

– Kraken is a US-based crypto exchange platform that does not operate in Malaysia. That is why the transactions are made using USD, AUD, and GBP. They offer a wide range of cryptocurrencies to trade. This platform offers many advanced features which can be overwhelming for new traders. However, this is a great platform for experienced traders. The withdrawal fees can be high compared to other platforms, but in return, you are getting the best security of all time on any of such platforms.

Huobi

– Huobi is a pretty interesting crypto exchange platform that is not regulated in Malaysia. They have over 230 trading assets, making it one of the best places to trade crypto. Huobi is the perfect platform for beginners as well as expert traders. They offer advanced tools to make your

crypto trading

experience better than before. This platform is operated in Labuan, making it safe for users from Labuan, but Malaysian users can also trade on this platform. They offer multilingual customer support, which makes it the best platform for beginners and people who do not understand any foreign language. The withdrawal limits are quite low, so it can be a task to withdraw more amounts, but that also brings along security for traders.
Conclusion
Crypto trading is interesting if you understand the market and the trading benefits. Choosing the best cryptocurrency to invest in and trade will be your decision. The platforms mentioned above can give you a secure space to trade, but you need to trade mindfully to use your money correctly. If you have been trading on crypto and looking forward to new platforms, then the crypto, as mentioned earlier, exchange platforms will be ideal. 
If you are a beginner in the crypto trading market, then there are enough options for you in the list, as mentioned earlier. You need to understand cryptocurrency and its behavior before you begin crypto trading. The list mentioned above can help you begin your crypto trading journey seamlessly. Read the terms and conditions carefully before you sign up on any crypto exchange platform.