Poker News
WSOP Offer Summer Poker Series; ; Guaranteed Prizes Worth $3 Million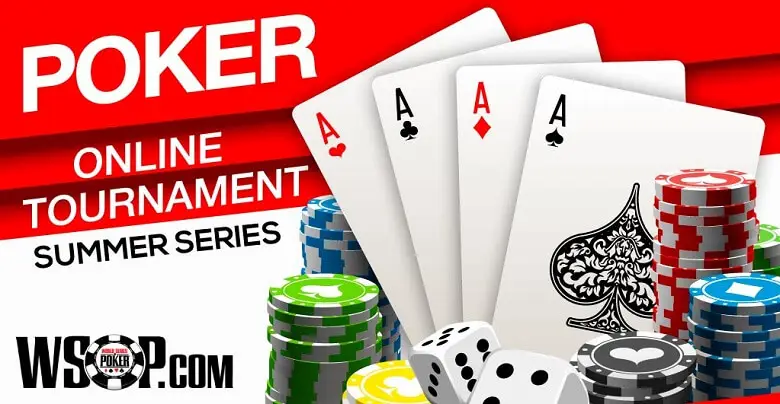 The World Poker Series continues to upscale its online poker tournament schedule, and this time it offers the Summer Series with guaranteed prizes worth $3 Million. To register their participation players can visit New Jersey's online poker sites or visit Nevada or Delaware poker websites. The players should be 21 years old to participate and with a verified WSOP.com real-money account.
The WSOP online tournament will begin from August 23, 2020, closing with a $200,000 No-Limit Hold'Em Main Event with a buy-in offer worth $525 on the last day.
The World Series of Poker was postponed previously due to the pandemic, it was later decided that the tournaments will be held online, offering a massive prize pool.
Ever since WSOP announced the online tournament, online poker sites are booming with regular visitors, a recent analysis by Global Poker found that there is a nearly 43% rise in the online poker sites in the U.S., with 255% new players.
In April, the online poker revenue in New Jersey tripled to $5.2 million, and Pennsylvania broke records with a $5.3 million revenue. The Executive Director of WSOP, Ty Stewart, believes that the online poker community will grow and gain popularity in no time and Online poker will be bigger than live poker.
The new Summer Series tournament by WSOP began on August 2, 2020. The Global Casino Championship is scheduled for September 13, 2020, with winning prizes worth $1 million for the players of New Jersey and Nevada. The Global Casino Championship was previously scheduled for August 11-13 in Cherokee, North Carolina, but due to the pandemic, it was moved online.
Earlier in April, Unibet announced plans to move all the land-based casino events online. Due to the coronavirus, the closure of physical casinos and social distancing has shifted the players' interest in Online casinos, poker enthusiasts are choosing to play poker online rather than playing with physical cards and chips.