Casino News
Will Pay N Play Ever Be Accepted At Internet Casinos in UK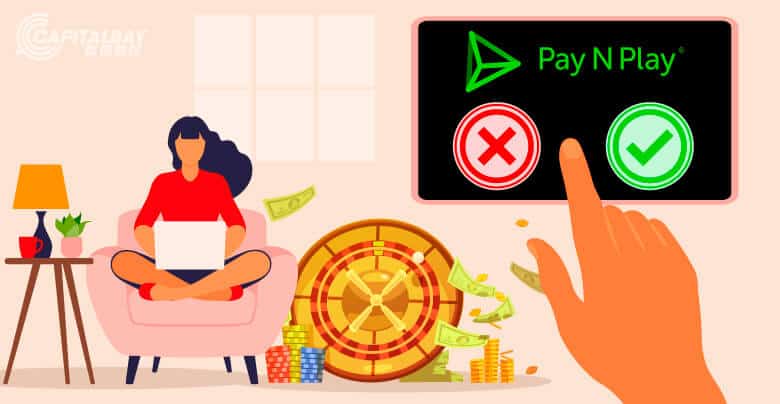 Modern-day online casinos in the United Kingdom are usually praised for accepting most major methods, including PayPal and other e-Wallets. However, there are numerous online casinos in Sweden, Germany, and Finland which accept a special payment method not available in the UK; Pay N Play. But will this register-free payment method ever become available in the UK? Let's take a look!
What Pay N Play Is And How It Works
Pay N Play is a special payment method owned by Trustly, which is available at some online casinos. The service allows users to make a deposit or request a withdrawal without having to register with the casino website. So, rather than having to register and enter all of your personal details, including name, address, contact details, and more, people using Pay N Play can simply open the website and make a deposit.
But how does Pay N Play work? Well, users looking to use the payment method simply need to log in with their BankID or banking details, which are tied directly to the user's bank account, verifying them and immediately allowing them to deposit funds. Later on, when users return, they simply enter the same information to continue gambling; no other information is required!
Pay N Play is incredibly safe to use as all transactions are encrypted, and the services are heavily regulated too. This means that anyone choosing to use the service does not need to worry about safety and can enjoy making quick deposits without the headache of registration forms. 
Can Pay N Play Be Used In The UK?
Unfortunately, Pay N Play is only accepted in several European countries, and, at the time of writing, the service is not available in the United Kingdom. The reason for this is due to current UK gambling laws and because there is no service like BankID in the UK. 
BankID acts as an electronic identification method in Sweden, and other countries use similar services too, but the closest system to that in the UK is the National Insurance Number, although this hasn't been set up to work like BankID.
Will It Ever Be Accepted In The UK?
Right now, it's unlikely that Pay N Play will soon be accepted in the UK like other overseas payment methods such as Bitcoin. It'd be great to see a payment method like this become available in the UK, allowing for quick logins and payments while also being incredibly safe and secure. Many people find the registration process tiresome at online casinos, especially since they have to go through the same process for each sister site, and implementing a method like this will alleviate that.
Unfortunately, it seems players based in the UK will have to make do with registration forms and the current list of accepted payment methods, most of which allow for instant deposits and quick withdrawals. While this may be disappointing, it's important to remember that the online gambling industry is always changing and growing, so make sure to keep an eye out for any new payment methods that make playing online easier.