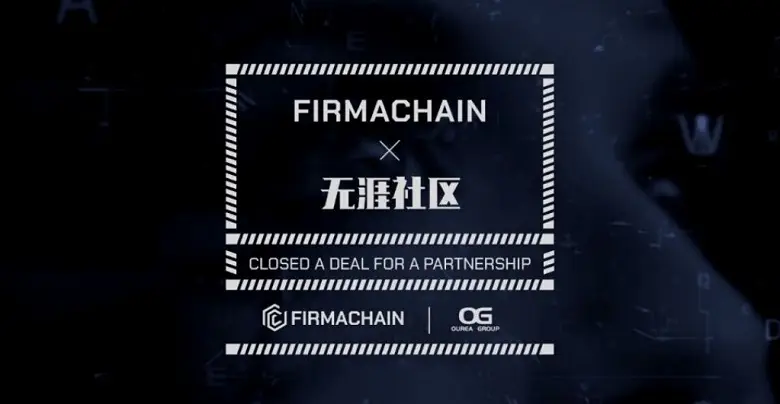 Leading e-contract portal utilizing blockchain technology expertise for social and legal contract complexities, FirmaChain has announced its partnership with China's popular blockchain community incubator, Ourea Distributed Community. The collaboration will help the partnering firms revolutionize the e-contract domain by popularizing blockchain technology. The FirmaChain team released an official Twitter post to circulate the news, stating:
Developers and users of China's blockchain community will also use FirmaChain's electronic contract solution. The #Ourea Distributed Community is one of the influential blockchain communities in https://t.co/cyEODNYQoS#Ourea #China #Partnership

— FirmaChain (@FirmaChain) January 22, 2021
According to the report, FirmaChain will leverage its high potential blockchain-powered electronic contract solution to the Ourea Distributed Community. The community users will be allowed to enjoy seamless access to electronic contracts that will surpass the limitations of traditional contract channels. The team-up with China's renowned information community will help FirmaChain further its expansion plans in the homeland and across other countries, including China.
The Ourea Distributed Community is the brainchild of giant blockchain supporter and community incubation firm, the Ourea Group of China. The network promotes sharing of value, knowledge, and delegatory control to the community users. The conglomerate boasts three individual spheres, namely, the Ourea Distributed Community, the DfinityFun, and the OG incubator.
The team hires knowledgeable developers and nurtures new decentralized projects. It is involved in creating and investing in Chinese media connections, strengthening a blockchain cluster, and promoting popular Chinese community channels. The firm has collaborated with multiple top-rated projects, including Cosmos, Akash Network, Injective Protocol, etc.
The FirmaChain cluster aspires to use blockchain technology in designing contracts to reduce the risks of forgery and fraud. Its electronic contract solution, Duite, allows safe recording, negotiation, and editing of history. The miners and users can build a contract to store a certain document. The user sends the file to the miner, and the miner encrypts the file when the transfer is completed. He copies and encrypts the document further to record it on the blockchain channel finally. The elements of security and transparency are infused in the blockchain-based contract hub.