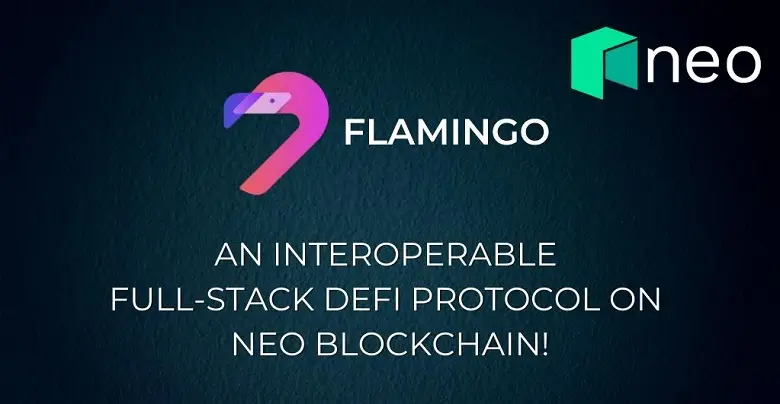 Leading public blockchain platform Neo Smart Economy has unveiled Flamingo Finance, a DeFi project incubated by the Neo Global Development (NGD). The project is targeted towards unleashing the Neo network's true potential for decentralized finance and is part of its expansion of assets, including stablecoins and synthetic assets.
Introducing 🦩 @FlamingoFinance, an interoperable full-stack #Defi protocol on #Neo! Dare to Defy🚀 https://t.co/Prowzfhdhh

— Neo Smart Economy (@Neo_Blockchain) August 27, 2020
Neo Blockchain is an open-source public network focused on building a decentralized economy for the future, especially through the expansion and development of the DeFi ecosystem. In a Medium post shared by Neo Smart Economy Founder Da Hongfei, it has been stated that Neo is focused on DEXs and DeFi, two of the most important components of the decentralized economy.
The blog post further mentioned that Flamingo is a futuristic DeFi protocol that integrates cross-chain gateways, synthetic stablecoins, AMM-based perpetual, and AMM-based swaps. It further stated that Flamingo would be the pillar of the Neo network's DeFi architecture. It will provide innovative solutions to challenges within the DeFi industry, like lack of cross-chain interoperability, limited liquidity and efficiency, fragmentation of resources, and lack of long-term and sustainable community participation.
To ensure community participation in the Flamingo ecosystem and the wider DeFi segment, they will distribute the FLAM token entirely to the participants in relation to their contribution. The participants can utilize four methods to participate in Flamingo – staking of cross-chain assets, participation in governance, staking of LP tokens received by ensuring liquidity, and staking FUSD stablecoins to facilitate margin liquidity.