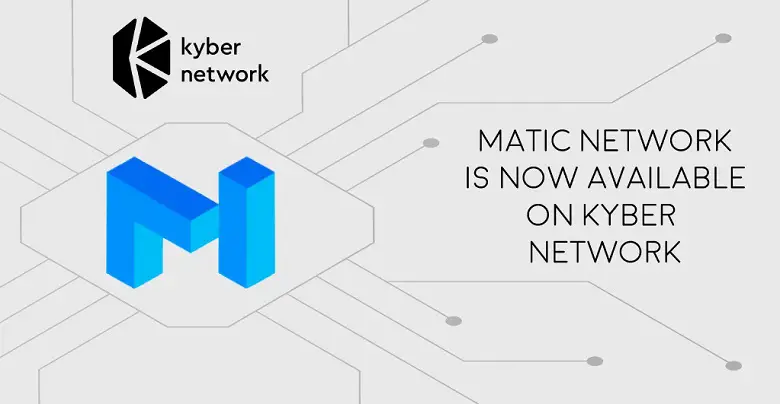 Kyber Network has disclosed that it will be running an Automated Price Reserve (APR) for the Matic Network on its network. According to the announcement, the Matic Token will now be accessible through KyberSwap and other dApps (decentralized applications) powered by Kyber's on-chain liquidity protocol, which is one of the most popular DeFi protocols in terms of user integrations. The listing of the Matic tokens was scheduled to begin on August 26, 2020, at on Kyber network.
This integration of the Kyber network with the Matic will, therefore, be a valuable addition to the Matic network that will also invariably increase its liquidity. It will also solve the scaling issues like high gas fees and slow gas confirmations faced by various blockchain networks. Matic aims to simplify the interaction between the various users and the decentralized applications to enable anyone to swap their tokens within the decentralized ecosystem without fearing complexities.
The Matic platform aims to solve the scaling issues by building a decentralized architecture that uses the adapted version of the "Plasma framework" to provide a much faster and low-cost transaction solution on the mainchain. This architecture enables a Matic sidechain to achieve 216 transactions per block and millions of other transactions on multiple chains in the years to come.
The Kyber Network also claims to be the most integrated decentralized finance protocols globally, with over $1 billion transactions facilitated since the launch of the platform. The Kyber Network platform is primarily built for Ethereum, but any Smart-Contract blockchain can incorporate it.
The platform allows users to swap their tokens without going through any crypto exchange. Its on-chain liquidity protocol allows integration of decentralized token swaps into any application. Instant token swap services, ERC20 payments all become accessible through the KyberSwap platform.