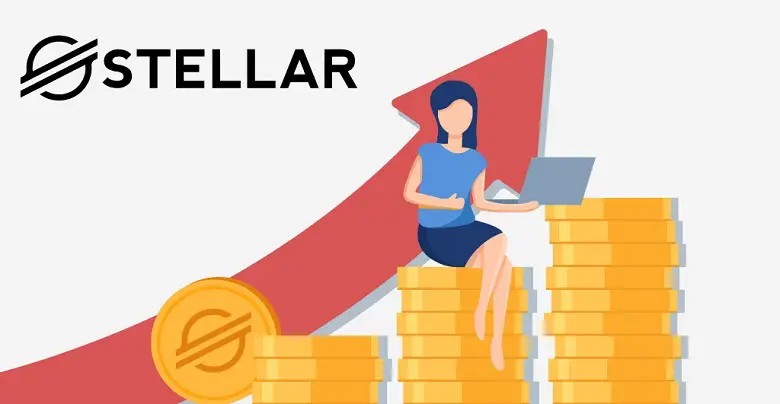 The world is still struggling to step out of the gloomy shadows of the horrific pandemic. While the infections are continually rising, most of the businesses are looking for a slow and gradual reopening. Most of the sectors have initiated their daily operations while making sure that the Coronavirus precautions are taken care of in an accurate manner.
Apparently, the global economy is struggling to cope up with the slowdown, and in this scenario, the steady journey of cryptocurrencies is enviable to the traditional currencies. In the month of July, the digital coins have maintained an upward momentum as BTC reached above $9400 from $9066.
Stellar Lumens also stand out owing to its weekly growth of whopping 44.77%. It has attained such a captivating rise due to its tight hold over the bullish sentiment.
XLM Price Prediction
Over the last week, Stellar was trading with steady upside momentum with an astonishing pace. The currency was looking for stability around $0.06 when the month started, and now it is achieving heights above $0.09.
The XLM coin has formed an easily detectable higher high at $0.095 on July 9. After a dip below $0.085, it has again headed up above $0.095. Yesterday, Stellar price was trading above $0.097 with the sharp bullish move; however, it is to be seen whether we can anticipate a few more surges above $0.1 in this month. A stable, rising pattern above $0.1 in the near future would be too much to ask for at this moment.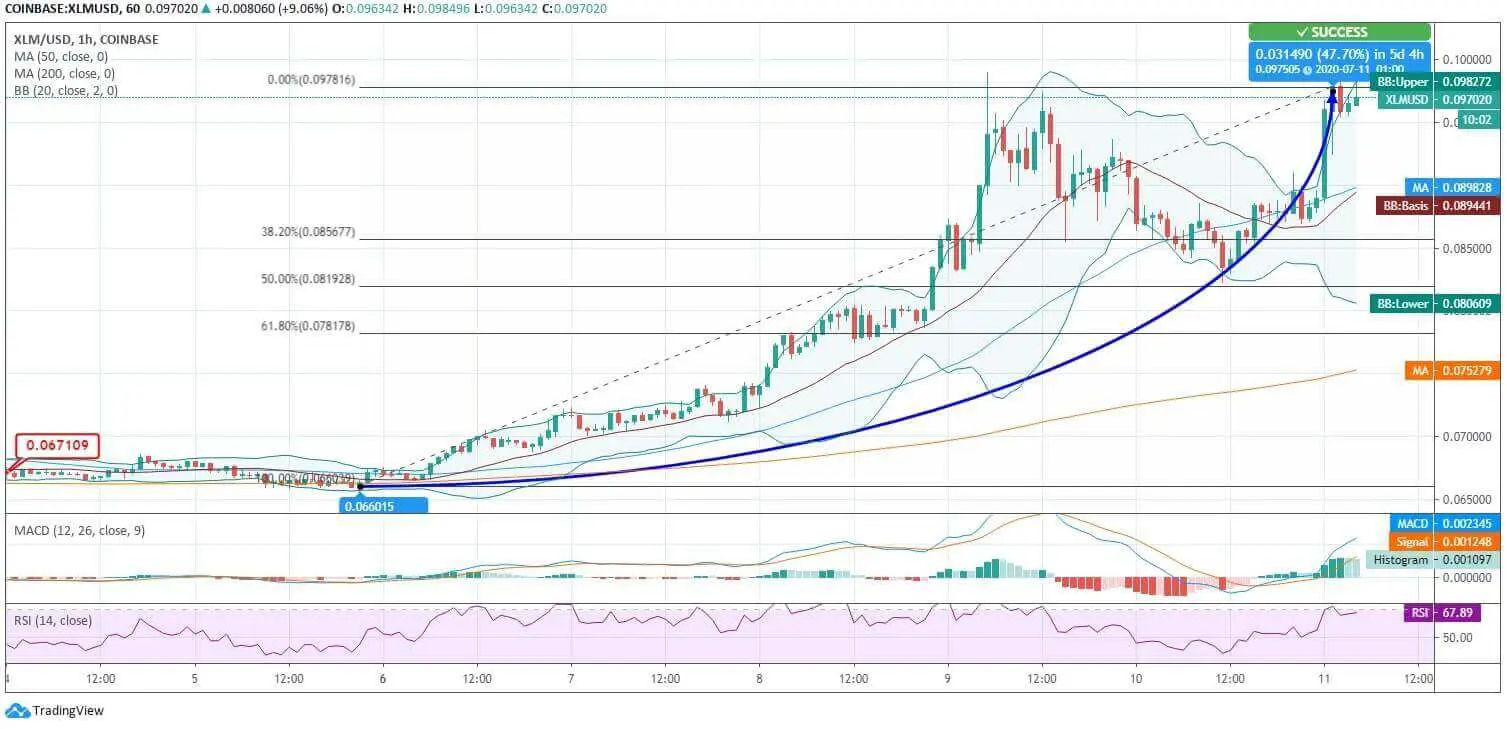 The five-day price rise of the Stellar Lumens is by more than 47%. XLM/USD is slightly below the 0% fib level, while 61.80% and 50% fib levels come across as support levels. The Bollinger bands have widened apart to see more volatility. The short-term SMA line is above the longer one, noting a bullish sign.
Meanwhile, the MACD chart has entered the positive area already and is still exploring the upside. RSI of XLM coin, too, reflects in the bullish momentum as it lies at 67.89.