Corona News
Bharat Biotech's Covaxin Vaccine to Hold over 60% Efficacy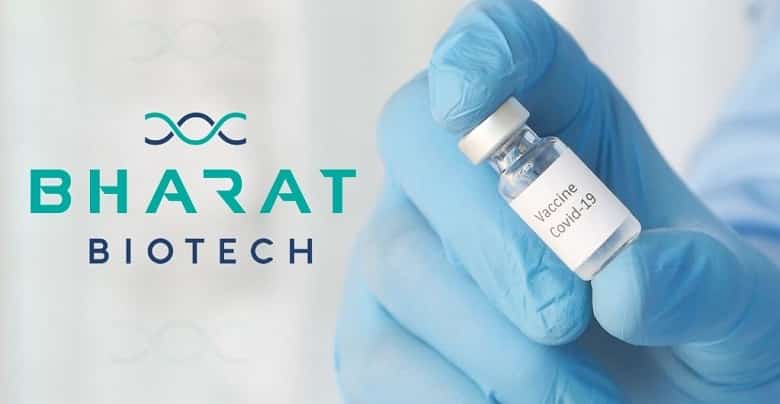 Working as a leading biotechnology entity based in Hyderabad, India, Bharat Biotech has announced that its long-awaited vaccine solution, Covaxin is nearly 60% effective against the deadly coronavirus disease. The firm, during an interview with a news portal, affirmed that the recent statement about the vaccine efficiency is derived from the data collected from the trials. On Tuesday, the popular entity stated that it started the Phase 3 trials of Covaxin on 26,000 volunteers from across 22 Indian cities.
As per the report, the company officials are confident that the antidote's efficacy will rarely be less than 50%, depending upon the trials conducted by the team. The global health analyzer, the World Health Organization, has stated that any coronavirus vaccine solution possessing an efficacy of approximately 50% shall be eligible for the purpose. The efficacy shall be analyzed against the disease, severe disease, and shedding. The vaccine has been tested on 1,000 people during Phase 1 and Phase 2 trials.
In response to the claims made by Bharat Biotech for Covaxin, Malini Aisola, co-convenor of All India Drug Action Network, has raised certain questions on the credibility of the reports. Through tweets, Malini stated that the vaccine's claims being over 60% efficient against the pandemic do not hold any substance as the firm has not shared the detailed results of Phase 1 and Phase 2 testing in the public domain and so it cannot be trusted. To shut the speculations raised by Malini, VK Paul, a member of the NITI Aayog, revealed that the data pooled from the trials would be available after completing the Phase 3 trial rounds of the firm.
Earlier in November, Rajni Kant, a senior scientist of ICMR, stated that there are chances that the Bharat Biotech vaccine could be available in the market by February, earlier than the expected time. Apart from Bharat Biotech, some other firms are also working on the coronavirus vaccine tirelessly. Pfizer, a renowned drug manufacturing firm, conveyed that its vaccine showed an efficacy of 95% during the Phase 3 trials. Another firm, Moderna, revealed that its vaccine was 94.5% effective against the coronavirus in the Phase 3 trials.