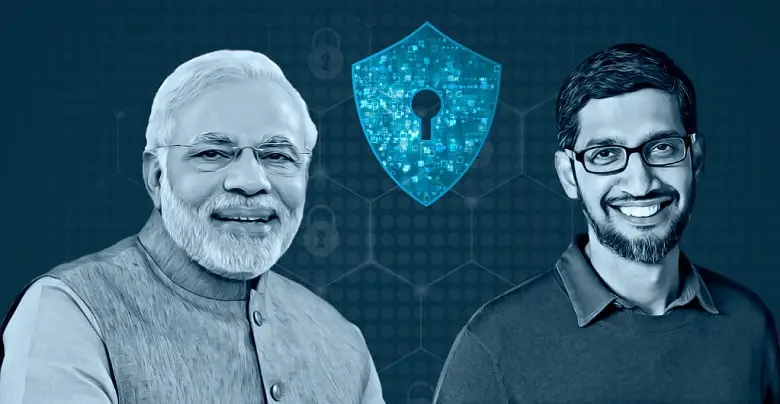 The Indian Prime Minister, Narendra Modi, shared a word with the CEO of Google, Sundar Pichai, and scrutinized issues like holding the power of the technology to reshape the life of Indian farmers. Along with that, they also discussed the significance of data security and how important it is for the youth to understand the idea of Data Security. They also talked about the new working culture that is coming into existence during the time of an ongoing pandemic.
Talking about the same, the Prime Minister quoted,

Along with a series of tweets, Modi also shared the pictures of his virtual interaction with Pichai. Modi stated that he was happy to know about the efforts of Google in various sectors.
Talking about the move in the official blog, Pichai stated that he is extremely excited to announce that Google will invest in Google for India Digitization Fund. With the help of this effort, Google has decided to invest ₹75,000 crores or $10 billion approximately. Google aims to make investments along with boosting infrastructure, for partnerships and make investments for the ecosystem.
The primary focus of this investment highlights four significant points:
1. To make it affordable for the Indians to have easy access to information in their regional languages.
2. Developing products and services based on the needs of India
3. To empower small- or large-scale businesses, as they are heading towards digital transformation.
4. To hold on to technological advancements for building a better social life and develop sectors like health, education, and agriculture.
Sundar Pichai believes that India has been quite progressive. Innovations like low-cost smartphones and cheaper internet rates combined with a robust telecom infrastructure have led to India's opening opportunities on a global level. Google is aiming to make efforts in India and assist the country in further technological advancements.
We can't deny that the world is facing a massive setback. Each and everyone one of us is fighting battles with both the health and economy. But as we have believed that the challenging times can bring out the best in the future. At Google, we aim to make sure that India should not only grow with innovation but should lead the race. As Google is making these investments, they are also looking forward to working with the Indian Government and Prime Minister Modi to share the vision of making Digital India successful.