Bitcoin News
Bitcoin Might Cross $14k Amidst Bullish Sentiment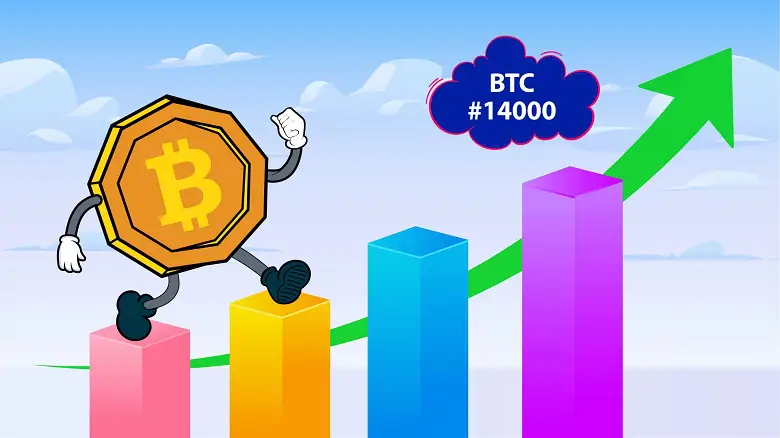 On Tuesday, Bitcoin experienced a surge and gained approximately 14% and outperformed other altcoins. 
Before 23 October, BTC price was somewhere between $12200 and $12800. The price movement remains constant or a little fluctuating till Tuesday. Now it is touching the graph of $13700. Many anticipate that it will soon cross $14k (it was an all-time high in 2017).
The biggest force behind this surge in Bitcoin price is assumed to be PayPal's support of cryptos. It was a year ago when PayPal pulled itself out of the Libra Project of Facebook. Now once again, it is extending its support to Bitcoin. On 21 October, the official release of PayPal was making a headline everywhere. PayPal announced its conditional Bitlicense granted by NYDFS (the New York State Department of Financial Services).
Under this license, the users can now buy, sell, and hold cryptos directly from their PayPal accounts. Initially, the four cryptos included, i.e., Bitcoin, Litecoin, Bitcoin Cash, and Ethereum. As of now, this service will be limited to US citizens only. This service will be free to use through 31 December 2020.
This initiative was pursued after the economy was hit badly by the Covid-19 pandemic. With more people moving towards digital modes of payments, the room for digital currencies is enlarging significantly. Although PayPal's initiative is in its early stages, many strategists are looking at it as a notable turn for the Bitcoin market presence. According to them, the market trends are contagious, and if a notable entity like PayPal has made its move into the Crypto market, multiple others will also follow this trend.
Both Bitcoin and PayPal are old market players with millions of users. If they are merging their services to an extent, it will boost their market value and growth independently. 
Despite its bullish market prices, the reported on-chain trends of Bitcoin are falling. These on-chain trends include growth, concentration, and amount of BTC exchanges. It could result from investors' fear of selling their coins in the present economic situation worldwide. Moreover, Chinese miners' relocation of equipment is another potential reason behind BTC's Bitcoin's congested network. That will be back to normal in the upcoming year, 2021. If you want to make invest in Bitcoin then do check out The Bitcoin Code which is an automated trading platform. It is one of the best Bitcoin Robots currently available in the market. 
Given all these trends, the next stimulus package is still uncertain. Because Mitch McConnell, senate majority leader, is participating in the elections. And, the decision on the stimulus package is on hold till then. It is still unclear how political trends will impact the same.
Individuals within the Trump administration expressed concerns over China's perceived power in the digital currency space with a senior administrator adding that "digital currency is going to be a major front in the broader economic battle".