TRON News
MugglePay Partners with TRON; Merchants Can Now Use TRC20-USDT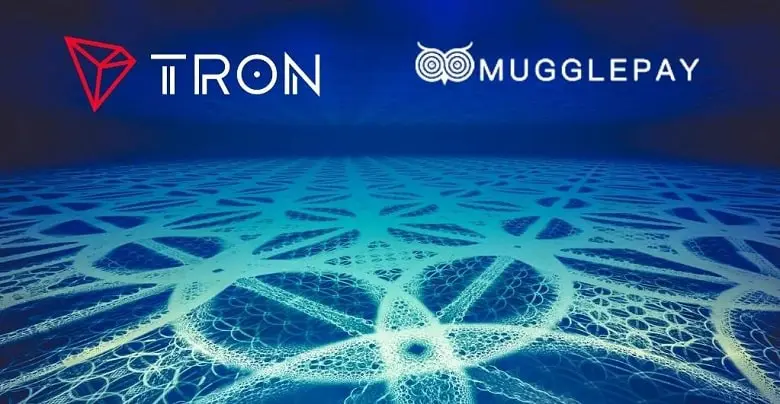 Singapore based crypto wallet and merchant payments application MugglePay announced on Tuesday that it has partnered with Chinese crypto-blockchain giant TRON Foundation. This will allow its 3,000 merchants onboard to use TRC20-USDT for settlements, to help eliminate price fluctuations, and will give them options to exchange local currencies in their locations.
Honored to partner with @Tronfoundation . More than 3000 merchants of MugglePay can use TRC20-USDT for settlement.https://t.co/r25b1FxZdf

— MugglePay-Make Crypto Payment Easy (@PayMuggle) August 25, 2020
TRON is one of the largest crypto-blockchain networks in the world which provides services and dApps for various industries, including DeFi. The support for the TRC20-USDT tokens was added on MugglePay and MugglePayBot (Telegram wallet), on Monday. In all the three networks that Tether (USDT) is issued on, the fastest transactions are recorded on TRON's TRC-20 protocol.
The integration with TRC20-USDT will allow merchants to bear a lower cost for withdrawals and settlements along with a faster confirmation time on the TRON network. MugglePay added that because of its partnership with TRON, it would be able to offer lower-cost settlements to merchants for over 100,000 transactions every month. The lower costs and settlements time will also attract more and more merchants to embrace crypto payments and give crypto users more options for using their digital assets.
Merchant payments have a massive potential to boost the mass adoption of cryptocurrencies around the world. With better options and services, the crypto industry can witness its biggest boom in the retail payments segment as well as in e-commerce. The partnership between MugglePay and TRON can set an example for the industry, which currently remains highly underserved and relatively unexplored.