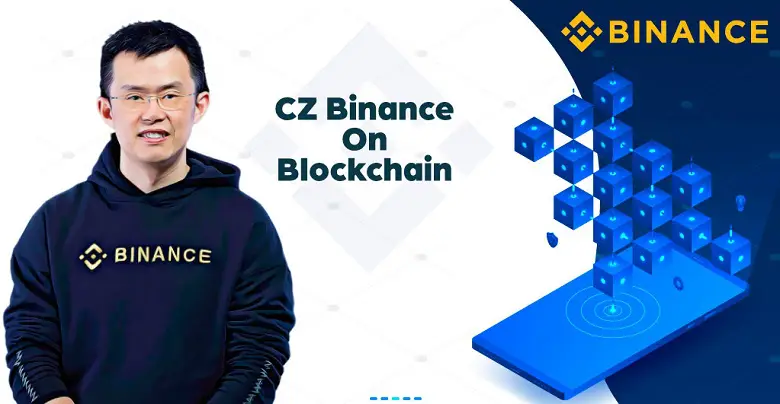 Binance CEO and co-founder, Changpeng Zhao has said something that could be utterly shocking for a large number of supporters of blockchain technology. In a tweet, on Thursday, CZ said that blockchains are not immutable, and nothing is 100% secure. He added that it was better to be transparent about the risks rather than hiding them.

For the most part of the last decade, blockchain and crypto companies boasted of being part of the immutable technology, and Binance is no exception. In fact, a great number of users entered the crypto-blockchain industry allured by the immutability and security that it promised. CZ defended his statement saying that he loves blockchain technology, to a point that he could dedicate all of his time and energy to it.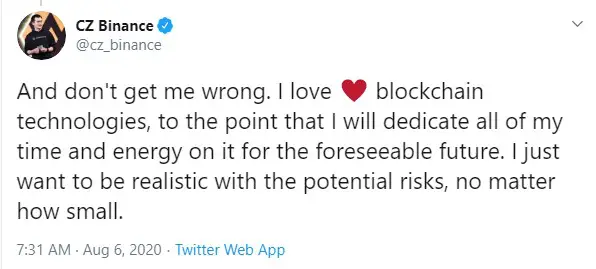 CZ's remarks came in reaction to a report which stated that a hacker netted more than $5 million in the Ethereum Classic 51% attack. He further said,

CZ's comments might not only affect the popularity of blockchain technology but also raise questions on the legitimacy of cryptocurrencies. Crypto proponents have kept raving about the fact that digital currencies are immutable, despite the numerous attacks on crypto exchanges and networks. Though the Binance chief's remarks may ruffle a few feathers, the positive is that this could open a door to questioning and discussions, which could only benefit the users.
Anndy Lian, an inter-governmental blockchain advisor, also agreed with CZ and added that nothing is 100% secure when there's human involvement. However, he added that blockchain increases the degree of immutability.