Cannabis News
Studies Suggest: Marijuana is not Good for Your Heart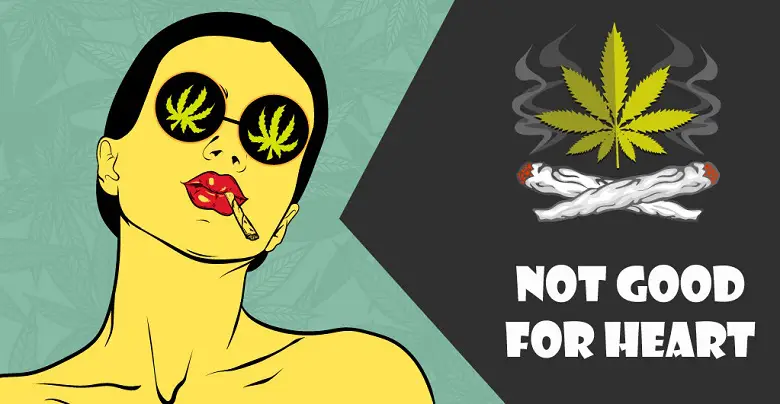 The American Heart Association released a new report stating that smoking weed isn't good for the heart, the statement published in the AHA Journal Circulation claims that consuming marijuana can trigger cardiovascular diseases, strokes and heart attacks.
Medical professionals have observed heart rhythm abnormalities within an hour of marijuana consumption, the psychoactive substance known as tetrahydrocannabinol creates a high, and the person can experience abnormalities in their heart rate, causing tachycardia and atrial fibrillation. Tetrahydrocannabinol can create spikes in the heart rate, disrupt arteries, and reduce oxygen in the body.
There are many severe heart conditions associated with tobacco and marijuana consumption; for instance, it leads to chest pain, heart attacks, rhythm abnormalities.
Robert Page II, a clinical pharmacologist, quoted,

Anyone who is already suffering from heart disease is more likely to experience the adverse effects of smoking weed, previous studies have shown that smoking weed has led to heart attacks, heart failure in cardiac infarction patients. Studies have also revealed that smoking weed increases the possibility of experiencing lower blood pressure, heart rate reduction, and moderate inflammation, which leads to significant heart diseases.
According to Page, there is an "urgent need" to scrutinize such cases and design long-term and short-term studies on marijuana usage and cardiovascular safety.  But this is difficult to do since marijuana is categorized as Schedule I controlled substance by the US Drug Enforcement Agency.  This classification puts many limitations on research, to overcome this issue the DEA must get rid of restrictions imposed on cannabis research.