Cannabis News
Cannabis Operator Iowa Partners with ERP Technology to Ensure Smooth Integration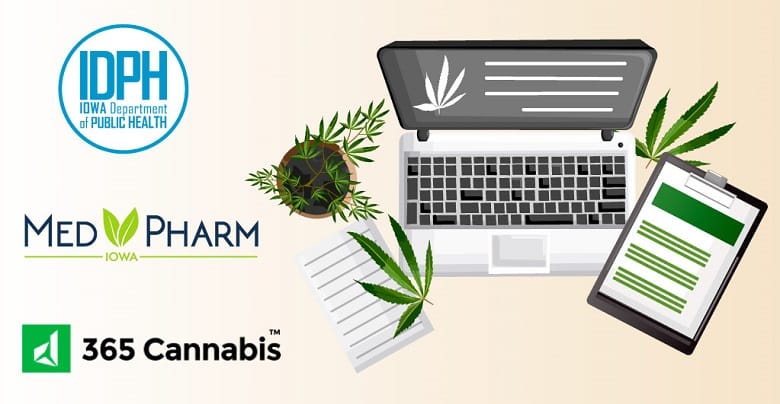 The Iowa Public Health Department is working diligently along with 365 Cannabis to ensure smooth integration in the state's seed-to-sale tracking system. Iowa is the first and largest operator of marijuana. MedPharma, Iowa, is entirely transparent in its operation and retail entirety.
Talking about the partnership the Project Manager, Doug Cretsinger, quoted,  

MedPharma Iowa was awarded two dispensary licenses. Along with that, it was also awarded license cultivation and manufacturing of cannabis products in Iowa. 365 cannabis is the only certified and approved cannabis ERP software for Iowa. The present regulations enable users to use medical marijuana under stringent THC limits. As soon as there are news guidelines evolved in legality, 365 Cannabis will be able to support Iowa cannabis operators and assist them in being quickly adaptive.
The Vice President of 365 Cannabis, Michael Kiehn, stated,
MedPharma Iowa is an innovator and manufacturer that develops and delivers medical cannabis in Iowa. MedPharma aims to provide the best quality products and solutions for Iowans that are suffering from enervative diseases. Currently, MedPharma Iowa is operating its dispensaries in Sioux City and Windsor Heights, where patients can have access to medical cannabis products.
365 Cannabis is a legal ERP software solution for the marijuana industry built on Microsoft's Dynamics 365 Business Central. This innovative technology is one of the top-notch end-to-end encrypted ERP cannabis solutions. 365 Cannabis was built explicitly for cannabis and customized according to the challenges and demands of the industry.