Cannabis News
Utilizing Blockchain Technology to Strengthen Medical Cannabis Industry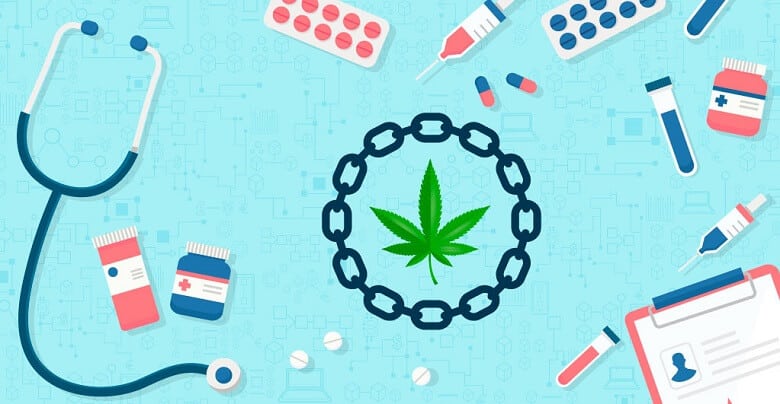 There are a large number of blockchain applications benefiting organizations across the industries. Some of the prominent examples include logistic and supply chain industry, FMCG industry, automobile industry, educational industry, and energy sector. Buoyed by the effective results of blockchain implementation, we are now witnessing a surge in the number of use cases of blockchain in medical cannabis projects.
Medical Cannabis Industry 
Medical cannabis is a relatively new sector where the application of blockchain is witnessing an enormous surge. The basic principles behind the application of blockchain in the medical cannabis sector are to track and certify the authentic products and tell them apart from fake ones. In other words, the application of blockchain is intended to make production and supply chain more transparent so that only authentic products can be sold in the market. This is absolutely crucial given the fact that dealing with cannabis is a very sensitive matter. Although many countries have legalized the use of medical cannabis, there are still a few black sheep that are cheating customers by supplying counterfeit products. To track down such illegal elements and practices in the medical cannabis ecosystem, the use of blockchain technology is proving extremely effective.
Blockchain Projects in Cannabis Industry
Some of the popular use cases of blockchain applications in the medical cannabis industry include the likes of DMG Blockchain, Paragon, PotCoin, and HempCoin. DMG Blockchain is a specifically designed blockchain solution for the cannabis industry in Canada. It offers a full supply-chain solution to the companies and is quite popular among the market players. Paragon is offering a whole host of services based on the blockchain technology. It is capable of identifying counterfeit products, can tell whether the transaction has been done using legal means, and whether the product is free from any kind of statutory interference or not. What's more, Paragon can help you to find an affordable location for starting your cannabis venture, can offer a digital experience to cannabis users, and also help you to get financial support at competitive rates.
PotCoin, the third project in the legal cannabis industry, is a digital currency that can be used for transacting for cannabis products worldwide. Using PotCoin, you can purchase legal cannabis products across the globe. HempCoin, on the other hand, has gone one step further – it has its own blockchain solution as well as cryptocurrency that can be utilized for transacting a range of legal cannabis products.
Conclusion
The application of the blockchain in the cannabis industry is very crucial, especially considering the fact that there are still legal issues associated with sales and the purchase of cannabis. The menace of fake cannabis products (which can even prove fatal to customers) can be effectively curbed with the help of open ledger technology. As blockchain happens to be temper-proof, its application can make sure that only legal and authentic products reach their intended customers. Counterfeit products can be effectively identified and rejected with the help of blockchain technology. The application of blockchain can also help the legal agencies to crack a whip on the illegal actors supplying counterfeit products to customers.