Business News
Carlyle to Pick Up 25% Stake in Airtel's Nxtra Data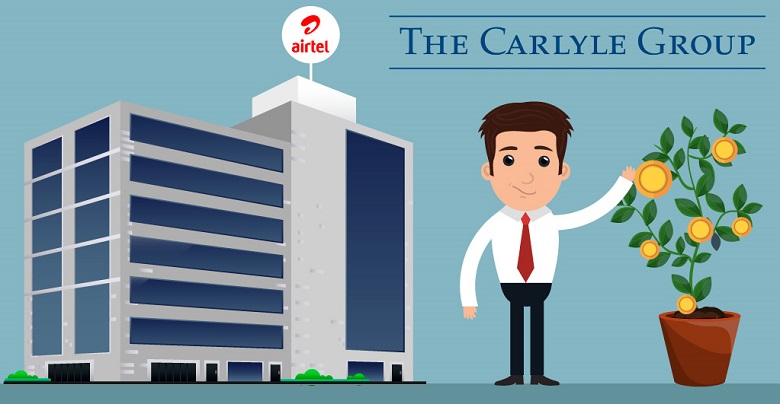 Nxtra Data, the data center business for Bharti Airtel, has come into an agreement with Carlyle Group by which the US-based entity would pick up a 25% stake in the data center business for Airtel. This deal will put the valuation of Nxtra Data at USD 1.2 billion. The Carlyle Group will invest an amount of USD 235 million in Nxtra Data, a wholly-owned subsidiary of Airtel and engaged in data center business. It is important to note that Bharti Airtel will continue to hold 75% in the business after the completed deal. However, the transaction must first get the nod from the Competition Commission of India.
Gopal Vittal, the CEO of Airtel, said that the company takes pride in building a robust data center portfolio that is future-ready. The rapid digitization in the country has opened up opportunities for the huge growth of data centers in India and Airtel is blessed to have such a strategic partner in this journey. Nxtra Data offers secure data center services to Indian and multinational enterprises, SMEs, and governments. Nxtra boasts of as many as ten large data centers and more than 100 edge data centers that offer customers cloud infrastructure, data backup, remote infrastructure management, disaster recovery.
Since there has been a surge in India's growth opportunities, Nxtra is building large data centers across the country to make good use of these opportunities. The company has already commissioned a state-of-the-art data center in Pune and is building more such centers in Chennai, Kolkata, and Mumbai.
The collaboration between Airtel and Carlyle Group is of strategic importance in this context. Carlyle Group has vast experience in data center ownership through its various investments in the US and Spain. It also has good knowledge of the Indian market thanks to its multiple investments in HDFC, SBI Life, SBI Card, Delhivery, PNB Housing Finance, etc. It is estimated that Carlyle has already invested close to USD 2.5 billion in the Indian sector.