Business News
SoFi Announces Merger with Chamath Palihapitiya's SPAC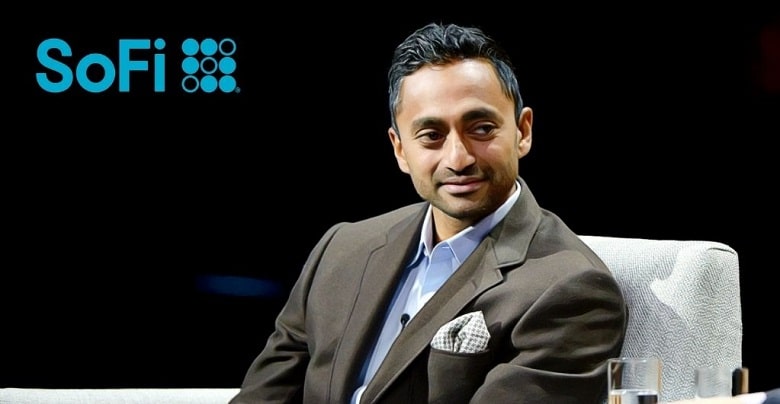 Consumer finance startup SoFi (Social Finance) has recently announced a merger with the leading venture capitalist Chamath Palihapitiya's Special Purpose Acquisition Company (SPAC) named Social Capital Hedosophia Holdings Corp V at a value of $8.65 billion.
According to the contour of the deal, the value of $8.65 billion will include $2.4 billion in cash, out of which around $1.2 billion will come from private placements that Palihapitiya participated in, like Baron Capital Group, Altimeter, Coatue, and BlackRock to name a few. Another $805 million will come from SPAC's balance sheet itself, and the rest will come from the initial investment made into SoFi that ended last month.
This is the way SPACs companies raise money via shell for buying an existing company. Late-staged start-ups find it very convenient to raise capital through SPACs and get listed on markets swiftly. Moreover, companies find this SPAC vehicle easy instead of using the costly as well as time-consuming traditional IPO route to go public.
Leading venture capitalist Palihapitiya previously listed multiple companies on the public via SPACs, including the popular Virgin Galactic Holdings in 2019. Very recently, another company backed by Palihapitiya integrated with SoftBank-backed Opendoor Labs, following which SoFi also announced its merger with SPAC Social Capital Hedosophia Holdings Corp V.
The news of SoFi going public via a SPAC was doing rounds for quite some weeks now, and finally, the official announcement made by SoFi was made, and the venture capitalists got something concrete to invest upon. In fact, after SoFi's announcement to go public through SPAC, the shares of SPAC buying SoFi spiked high exponentially.
SoFi came into existence in 2011 and aims at providing a "mobile-first" personal finance service, including student loan refinancing, credit cards, investment services, and insurance. The San Francisco based consumer finance start-up company SoFi is run by CEO Anthony Noto, who is Twitter's former chief operating officer and has also served as the former managing director at Goldman Sachs. The company has proved to be an attractive bet for Social Capital Hedosophia Holdings Corp V this time, owing to its robust potential to meet the needs of the "mobile-first consumers" and reducing banking costs through technology.
Choosing SoFi over other companies for the merger with SPAC this time, Palihapitiya said,

Taking about this merger and how it is going to help people, Palihapitiya also added,

He said, during this coronavirus pandemic outbreak, SoFi has a strategic potential to build a mobile-first financial company that can provide better content selection and convenience to those who are looking for a convenient online banking experience.