Fitness News
Choosing the Best Online Fitness or Fitness App During this Quarantine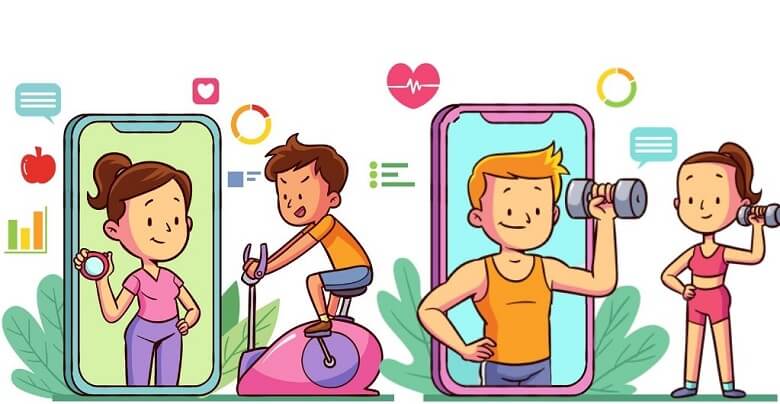 The novel coronavirus or the COVID-19 pandemic has affected lives at a global level calling in for a world-wide lockdown. Although, the lockdown is gradually being lifted in certain places, there are still millions who are stuck at home. In a bid to curb the global pandemic, places of leisure and entertainment alongside restaurants, gyms, etc were shut down.
Nevertheless, we could still get our daily dose of fitness with online fitness or fitness apps this lockdown. And, not to forget, some of these apps are powered by well-known gyms and fitness centers.
Introduction to fitness apps
Wellness and fitness are a major concern during this coronavirus induced lockdown or quarantine. Nonetheless, you can still choose a healthy alternative if you have the will with digital fitness applications.
Online fitness or fitness apps during this quarantine are not only a sure-fire way of staying fit, but it is also a healthy alternative to binge-eating. In fact, there are many fitness apps to choose from, which offer a customized fitness plan based on an individual preferred lifestyle and dietary habits.
The rise of digital fitness app
While the present lockdown is in force, the various governments across the world are encouraging work from home, remote learning, etc. The need for social distancing alongside staying at home has also resulted in the upsurge of online fitness or digital fitness apps.
Some of these apps have been in existence even before the coronavirus outbreak. However, they have acclimated to provide a holistic regimen to incorporate a healthy routine during this stay at home period.
Best fitness apps to check out this lockdown
8Fit Workouts & Meal Planner: Easy to follow a fitness regimen with healthy meal plans.
Fitbit Coach: Offers personalized workout regimen along with professional videos, which are easy to follow.
PUMATRAC: Ideal for different types of workouts like yoga, boxing, ballet, running, etc.
Nike Training Club: Offers 185+ workouts.
Adidas Training by Runtastic: Optimal for personalized home workouts.
Digital fitness, a boon during quarantine?
The lockdown calls for holistic wellness that not only promotes fitness but also emphasizes overcoming depression induced by staying at home or lack of social life. While fitness applications are an optimal alternative to gyms, they also have fitness regimens specifically designed to occupy most of the lockdown-enabled free time.
With numerous apps available, it becomes quite intimidating to choose the one that best suits your workout needs. Nevertheless, when you consider certain factors, picking the application, which is just optimal for you becomes easy.
To conclude, the workout need of every individual is different and depends on their BMI, daily schedule, workout preferences, etc. Thus, it is important to choose a fitness application that offers a plethora of workout options like Pilates, Yoga, meditation, cardio, etc. Also, make sure the app is free to download and is compatible with both iOS and Android devices.