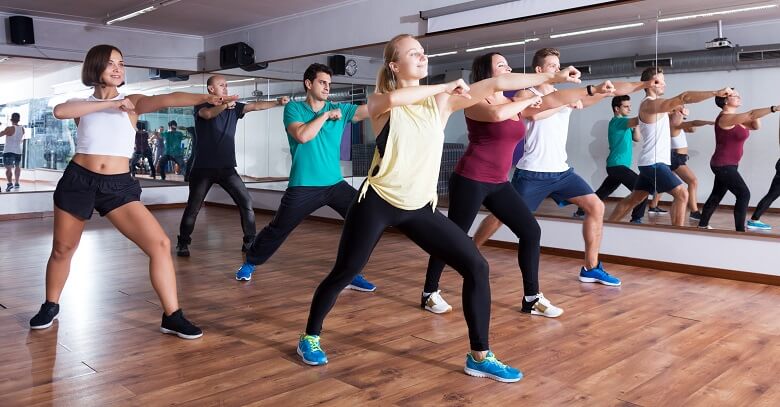 Ever wondered if workouts can be fun? 
Yes, definitely! There's an incredible way to dance your way to an effective fitness regime— ZUMBA. 
Zumba is the fitness super mantra. With Zumba, workouts are no longer boring or tedious; it is just another way to have a blast and rejuvenate yourself. 
Zumba is inspired by the different dance styles of Latin America and offers a fun and motivating aerobics training method. Dancing to the beats of salsa, mambo, merengue, and flamenco music during your Zumba session might seem more like a high-powered dance party than a monotonous workout. The music is highly energetic and contagious, so you can't help but keep grooving to the beats.
Zumba gives you a full-body workout without you even realizing it. It is truly effective in burning calories, toning as well as sculpting your entire body. So, if you want to burn 800 calories in one hour while having fun, just kick start your Zumba regime now. 
Who Is It for?
Zumba classes are open to everyone above 12 years. There are classes for the youngest as well. Everyone can get started without having a dance base. Go ahead with your smile and your energy!
Read on to discover the top 10 reasons why we should all take up Zumba.
Zumba Sessions for Cardio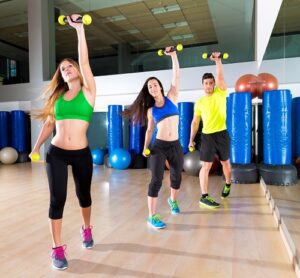 It is recommended to do up to three sessions of cardio a week to strengthen your heart. Guess what? A single 1-hour Zumba session alone can replace these three sessions! Zumba takes place on a frantic pace, which will undoubtedly help you improve your heart rate in just a few sessions.
Lose Weight With Zumba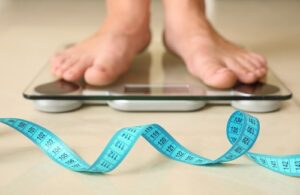 Part of the exercises in this dance involves adding weights. Having to support weights increases energy expenditure while toning and strengthening the muscles. The muscular system becomes very active metabolically. This will cause an overall expenditure of calories and allow you to lose weight by regularly practicing Zumba.
For an Active Sex Life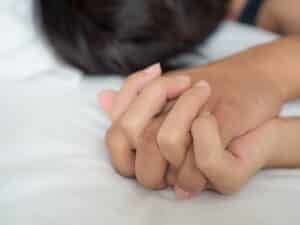 It's proven! Practitioners of Zumba classes are better sexual partners. Another good reason to get started! And why not opt for a couple Zumba?
Natural Stress Buster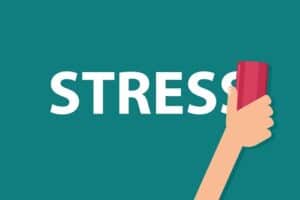 After a busy day of work, this is the best way to de-stress and release all the pressure. The music helps to let off steam, the crazy Latin tunes will make you think of nothing else than to shake your body to the beat of the music!
You Can't Get Bored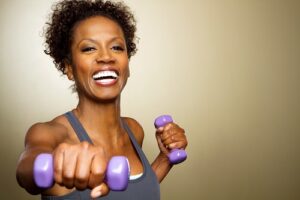 Zumba gives us a feeling of immediate well-being and makes us want to come back quickly because of the energy and fun quotient. For those who find gyming, yoga, or any other sport to be a serious and boring activity, Zumba can be a really exciting affair which also means you will never skip this workout. 
You Burn Calories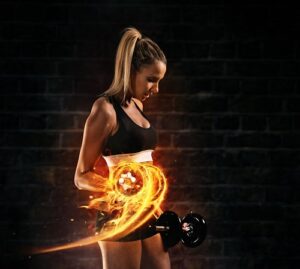 Without even noticing (because you are having fun!), you lose weight. During a single session of 1-hour Zumba, you can burn 800 calories.
Full Body Workout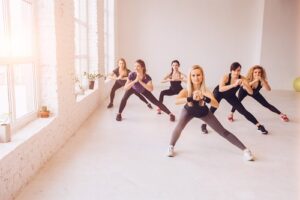 It is cardio-focused, but muscle building is also integral to it. So, without realizing it, you do the equivalent of squats, you move the hips, do the crunches and lunges while stretching every muscle possible.  
For All Ages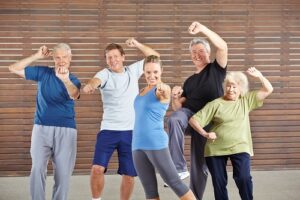 Zumba can be practiced from the age of 12 years and above, you can come with your children, and even parents! This also makes Zumba a fun and friendly activity that enhances quality time with friends and family.
Induces Sleep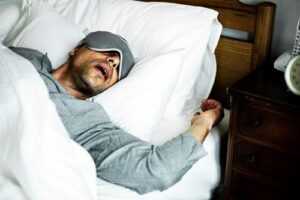 Many fitness practitioners do not recommend a cardio session towards the end of the day. However, most Zumba fans will tell you that one hour of dancing allows them to clear their heads, get physically tired, and fall asleep more quickly in the evening. So, if you have sleep problems, Zumba can be a good resort. 
Helps Socialize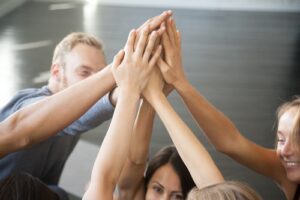 Like any other sport, Zumba is a way to deal with the stress stored up daily. Zumba classes are also a way of asserting oneself and thus gaining self-confidence. 
Bottom Line
Zumba is a popular and trendy workout across the globe today. While working on your body and heart, Zumba ensures an improved quality of life. It keeps you energized, happy, and healthy. 
Unlike the grunts that often resonate in a gym, a Zumba class involves high-energy dance music, clapping of hands, and unparalleled excitement from the participants of the session. You must now be aware of the surprising benefits of Zumba. 
So, what are you waiting for? Start off with Zumba today! 
We guarantee it's worth a try!