Fitness News
Fitness Industry Owners Urge Government to Re-open Gyms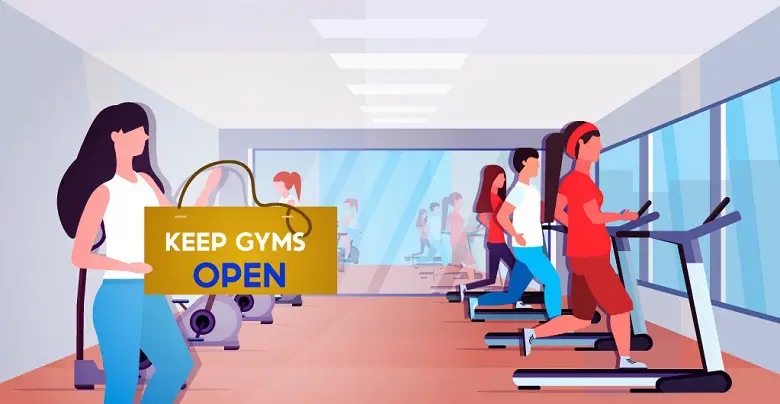 Over 60 American fitness industry leaders have signed an open letter calling the governors of the United States to permit them to keep the gyms open. The open letter states that certain pieces of evidence-backed by science have proved that gyms are not supposed to be blamed when it comes to the rise in COVID-19 cases. The gyms are assuring to follow proper safety measures after they reopen. According to the gym leaders, reopening of gyms is necessary to help people be mentally and physically healthy during these unprecedented times.  
The pandemic has led to the world standing still. The lockdown due to the virus outbreak has kept the gyms closed for several months now. The gym leaders are trying to hold onto their businesses so that it can reopen, keeping in mind all the safety measures. Most states have allowed the gyms to resume, while countries like Michigan and New York are yet to open gyms. Along with that, Arizona has recently shut the gyms for the coming 30 days, as it recorded a spike in COVID-19 cases. While there are various reasons to shut down the gym, there is still no evidence that proves that the gyms are responsible for the rise in COVID-19 cases.
The leaders of the fitness industry have strongly claimed that they have sharp pieces of evidence that can prove that gyms are not the reason when it comes to the spread of the virus. On the lines of the same, the leaders quoted in the letter,

Further, talking about the facts and statistics in the letter, Blair McHaney, a fitness consultant, stated that a survey conducted for 135 clubs with approximate 3,443,123 check-ins, proves that there were only 0.004% positive cases reported on June 30, 2020, even after so many registrations. According to the industry leaders, there is no tracking data provided by the public health officials that indicate that gyms, clubs, or studios contribute to the rise in coronavirus cases in the US.