Business News
MultiPlan Partners With Churchill Capital & Goes Public with $11B Merger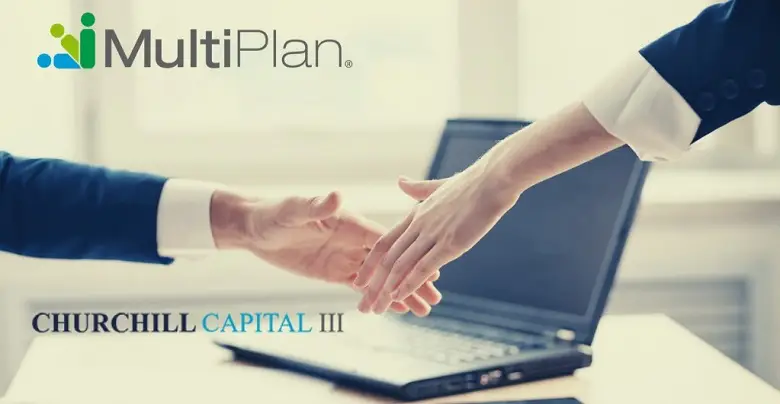 MultiPlan, Inc., a US healthcare technology company, has entered into a definitive merger with Churchill Capital Corp, a special purpose acquisition company (SPAC), to take its healthcare services public. According to their joint statement, MultiPlan is merging with Churchill Capital for an $ 11 billion deal, making this the largest SPAC merger ever in the US history.
MultiPlan is currently owned by private equity firm Hellman & Friedman LLC (H&F) and has been in debt for a while. With this SPAC merger, the healthcare service provider aims to reduce its debts, increase its capital, and raise its valuation by going public.
The MultiPlan-Churchill Capital merger entails,
Up to $1.1 billion cash raised by Churchill during the initial public offering (IPO).
$1.3 billion worth of convertible debt at $13 per share.
A fully-committed $1.3 billion worth of common stock at $10 per share.
Churchill Capital Corp. is a SPAC run by Michael Klein, a former Citigroup banker, which went public with an IPO in February 2020. With this merger, the company will pay down MultiPlan's debt and also infuse nearly $3.7 billion in convertible debt and new equity. Of which, new investors, mutual funds, and sovereign wealth funds would bring in around $2.6 billion while existing investors would chip in $700 million. In addition to reducing the debts, this merger would also allow Churchill to purchase a significant portion of H&C's stake in MultiPlan.
The merger will also instrument MultiPlan's listing on the NYSE. The newly-merged healthcare tech company will continue its operations as "MultiPlan" and will be run by existing management, with H&F remaining as its largest stakeholder. MultiPlan will also retain David Redmond as its CFO and Mark Tabak, its CEO. With this merger, Tabak believes that MultiPlan will be better equipped for organic expansions in new healthcare technologies.
MultiPlan's data analytics platform, prominently used by health insurance giants such as Cigna Corp and UnitedHealth Group, saves nearly $20 billion in healthcare claims annually with its unique algorithms. For every dollar saved, MultiPlan takes 5 cents to 13 cents as revenue, a lucrative turnover that seemingly attracted Churchill Capital. The merger is expected to be complete by the end of October 2020.