Gaming News
Discover the latest casino game releases by Bovada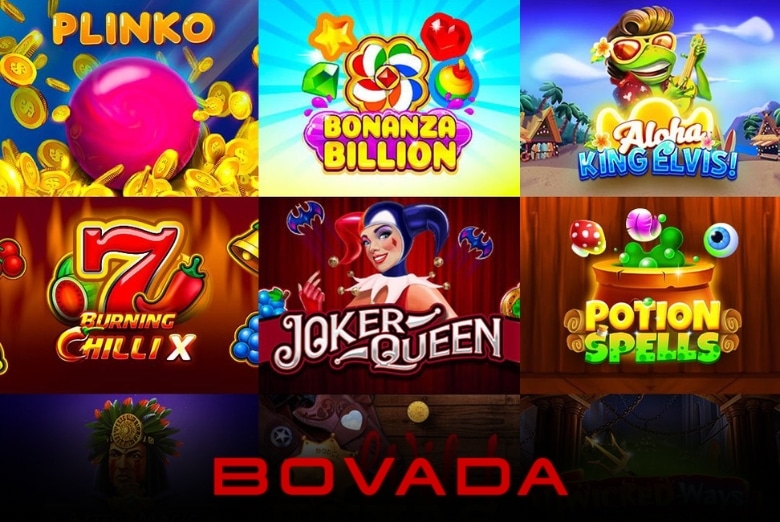 Casino games are plentiful on every platform. However, the one that will surely steal your mind is Bovada. The platform is now up and running with a bunch of new iGaming content for casino enthusiasts. Per a recent announcement by the venture, it has been learned that new games are available under every possible category: slots, poker, Plinko, etc.
These can be enjoyed at the official website of Bovada, subject to its regional operations. Residents will automatically see a popup informing them about the availability. For instance, Bovada is unavailable in India, and therefore, anyone trying to access the website sees a message saying that the platform does not offer services in their area.
Some games that have made their way onto the platform are:
Bonanza Billion

Aloha King Elvis

Plinko

Joker Queen

Potion Spells
Players can receive free spins, attractive multipliers, and bonus buys from Bonanza Billion. If the user is registered on the platform, the rewards are practically limitless. The announcement of Bonanza Billion was accompanied by a promotional campaign. It encourages participants to retweet the announcement and follow them on Twitter.
Next, participants must comment on the diamond icon on the announcement by Bovada. A total of 5x winners will be picked for sweet spins and big wins.
Aloha King Elvis comes loaded with 5-reel slots and 25 pay lines, with a mega jackpot worth 1,000 times the betting amount. Elvis represents a wild symbol in the gameplay to ensure that players can trigger a round of free spins.
Standing out in Aloha King Elvis is the offering of a Special Guest Party. The three reels entertain a player by rolling out a special reel or a VIP Party where only high-paying symbols land.
Playing at Bovada with cryptocurrency comes with its own benefits. Faster cashouts and promotional bonuses are just a few examples. More insights about the same can be read in our Bovada review, which also highlights which payment methods are specifically accepted by Bovada. Residents of the UK, Austria, France, Spain, and Switzerland may feel left out as Bovada is not supported in their regions. Other countries are on the list as well, viewable exclusively on Bovada's official platform.
Potion Spells feature symbols in the shape of eyeballs, frogs, and other similar ingredients one can imagine. It is a 7×7 board video slot utilizing Cluster Pays in place of pay lines. Bonus features can only be unlocked by progressing in the game.
The top prize is worth 12,000x the betting amount. Spin the reels and see Potion Spells spill out the magic.
While only three games have been covered, the idea is to familiarize everyone with what Bovada is capable of when it comes to delivering quality and engaging content. More than 250 casino games are available to choose from, along with a wide range of promotions at Bovada.