Gaming News
Amazon to Relaunch Twitch Prime as "Prime Gaming"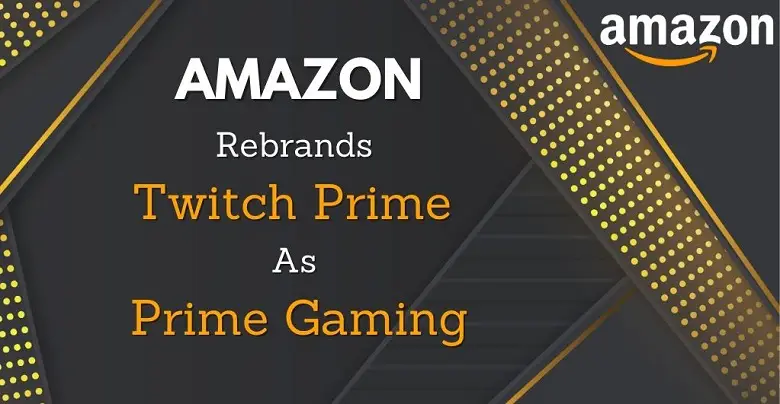 Global e-commerce giant Amazon had acquired video-streaming platform Twitch in 2014. Over the years, Twitch gained immense popularity as a live streaming service and online gaming platform. In 2020, Twitch stands a market leader in the video game live streaming industry, facing competition from none other than YouTube.
In September 2016, Twitch was renamed as Twitch Prime, which made it a premium service that provided exclusive features to subscribers of Amazon Prime service. The premium features on Twitch offered free gaming, ad-free streaming, gaming discounts, and free add-on content. In 2020, Amazon is now ready to rebrand Twitch Prime and launch it as Prime Gaming, a premium video game live streaming service that offers more features and add-on value.
The newly rebranded Twitch Prime becomes Prime Gaming and offers a slew of benefits—from shopping discounts on Amazon products to subscriptions of Prime Music and Prime Video services. Twitch made the rebranding announcement official and announced to its partners it would be operating as Prime Gaming from 2020 onward. This transition is slated to make Twitch more acceptable among Amazon users and people outside the gaming domain.
One of the cool features added to the Twitch gaming experience is that you can earn from the gaming events and spend those earnings to shop on Amazon's website or subscribe to AmazonVideo and Amazon Music. Gamers will be able to discover new Twitch membership benefits. The perks of gaming on Prime Gaming is that you can get membership offers, universal access, free monthly subscription, and free usage on selected games.
With the help of Prime Gaming promotions, this rebranding will not affect the quality of gaming and the live streaming service. In the coming days, Amazon Prime Gaming is likely to create stable revenues for gamers around the world.