Legal news
Donald Trump's Campaign Team Sued by Neil Young for Copyright Infringement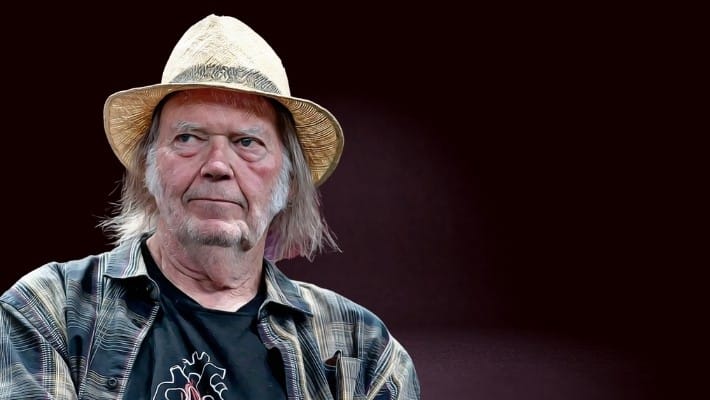 U.S. President Donald Trump's campaign team was slapped with charges of copyright violation by singer Neil Young. The singer's lyrics were played during Donald Trump's re-election campaign without his permission. Neil Young filed a copyright infringement suit in the U.S. District Court in Manhattan to complain that his songs "Devil's sidewalk" and "Rockin' in the free world" were played at different political events and Trump rallies including the rally on 20th June at Tulsa, Oklahoma.
In the infringement suit, Young complained that Trump had used his lyrics ever since 2015, despite numerous complaints against the campaign team. He had previously objected to his music being played at the Mount Rushmore campaign on 3rd July, and also said that the team willfully ignores copyright infringement suits.
When asked for a few comments, Young's lawyers said the copyright infringement suit is not laced with disrespect for the rights of American citizens " who are free to support the candidate of their choosing," but the singer refuses to grant permission for his songs to be played as the theme music for Donald Trumps' hateful and divisive politics. He abhors the Trump's politics of hatred and discrimination, and therefore, does not want his songs to symbolize the President's views or perspectives.
Trump's campaign team is yet to comment and respond, Young seeks damages of $150,000 for every instance of infringement, and his lawyers are working hard to protect his rights to his intellectual property.
The Canadian singer and songwriter Neil Young belongs to the Rock and Roll Hall of Fame. The 74 year old is famous for his rock music and remarkably poetic lyrics. His stance on copyright infringement is a part of the major call out that took place the previous month, hundreds of renowned singers and artists like Elton John, Sia, Green Day, Mick Jagger, Linkin Park, Keith Richards wrote an open letter to politicians where they urged to seek and receive permission for playing their songs and lyrics at campaigns and rallies.