Legal news
Apple Objects to Pear Logo – Files Legal Opposition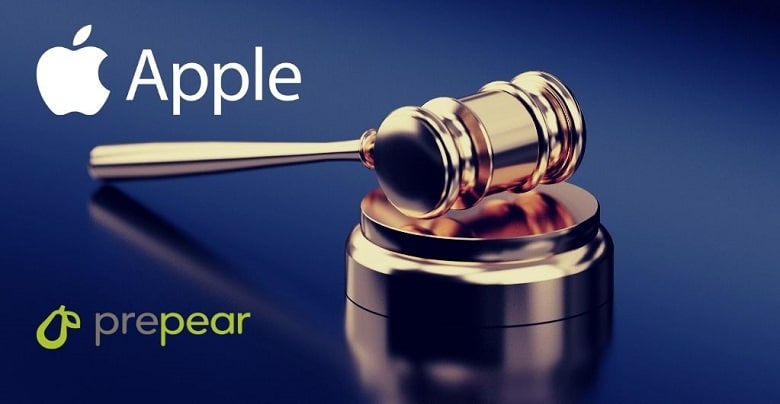 Litigation has no limits or boundaries, and it is not even necessary to be logical also. If one feels that an apple looks like a pear, there is nothing in the law that stops the "aggrieved" party from going to court, however funny that might be!
This is exactly what has happened between Apple, a multi-billion behemoth, and a small start-up Prepear. On one side is Apple's half-eaten apple logo that is a legend in its own right. On the other side is Prepear, a small meal planning service launched about five years ago with the outline of a pear as its logo. It is not difficult even for a child to easily say that there is not a spot of similarity between the two.
But Apple has dragged a meal prep company, Prepear to court as its pear fruit logo looks too similar to its trademarked apple logo. It claims that if the pear logo is allowed to continue, it would "cause dilution in distinctiveness" of the Apple logo. Consumers are likely to get confused between the goods and services the two companies offer, thereby violating the Lanham Act.
The court filing says,

This logic from Apple is nothing short of preposterous. Prepear is an app that guides parents through new recipes, prepare meals, and arrange for grocery deliveries. Its pear logo is either in black or green. The products and services of Apple are a world apart, as is the shape of the logo. That consumers can get confused between the two is merely doubting their intelligence.
It is not the first time that Apple has got into a scrap like this. It had once objected to the logo of a cycling path in Germany that had a vaguely looking apple. In 2019, it sent an objection letter to Fremskrittspartiet, a political party in Norway, with an apple logo.
Prepear, though, is not giving up easily. Co-founder Russell Morgan knows that his small business with five employees cannot take on Apple's might. Hence, he has started a petition, "Save the Pear from the Apple," that currently has more than 14,000 signatures.
Prepear co-owner Natalie Monson posted on Instagram,