EOS News
EOS Gradually Declines From 5-Month High and Loses 33.33%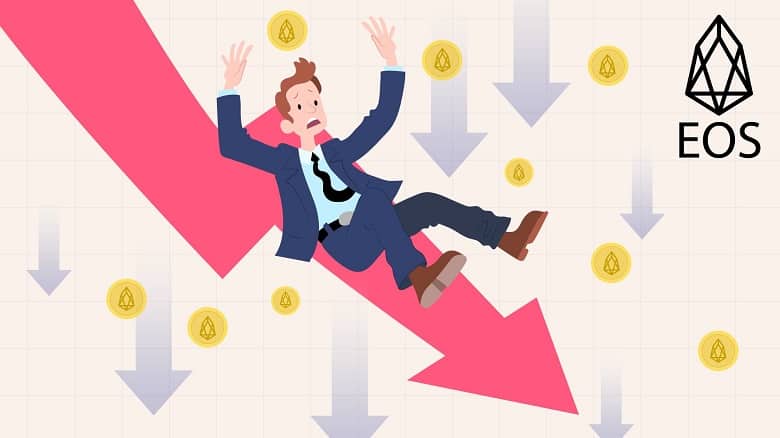 At the time of penning down this analysis, EOS was seen trading around $2.64, and with the recent price action, it resumed trading with a flat trend after reclaiming a 5-month high at $3.9 in August 2020. Over the past two months, EOS/USD has lost around 33.33% in from trading around $3.9 to currently trading around $2.6. from bottoming around $1.4 to facing a stringent resistance at $3.9, EOS strengthened by over 175% in 5 months from the YTD low at $1.4 to $3.9.
EOS Price Analysis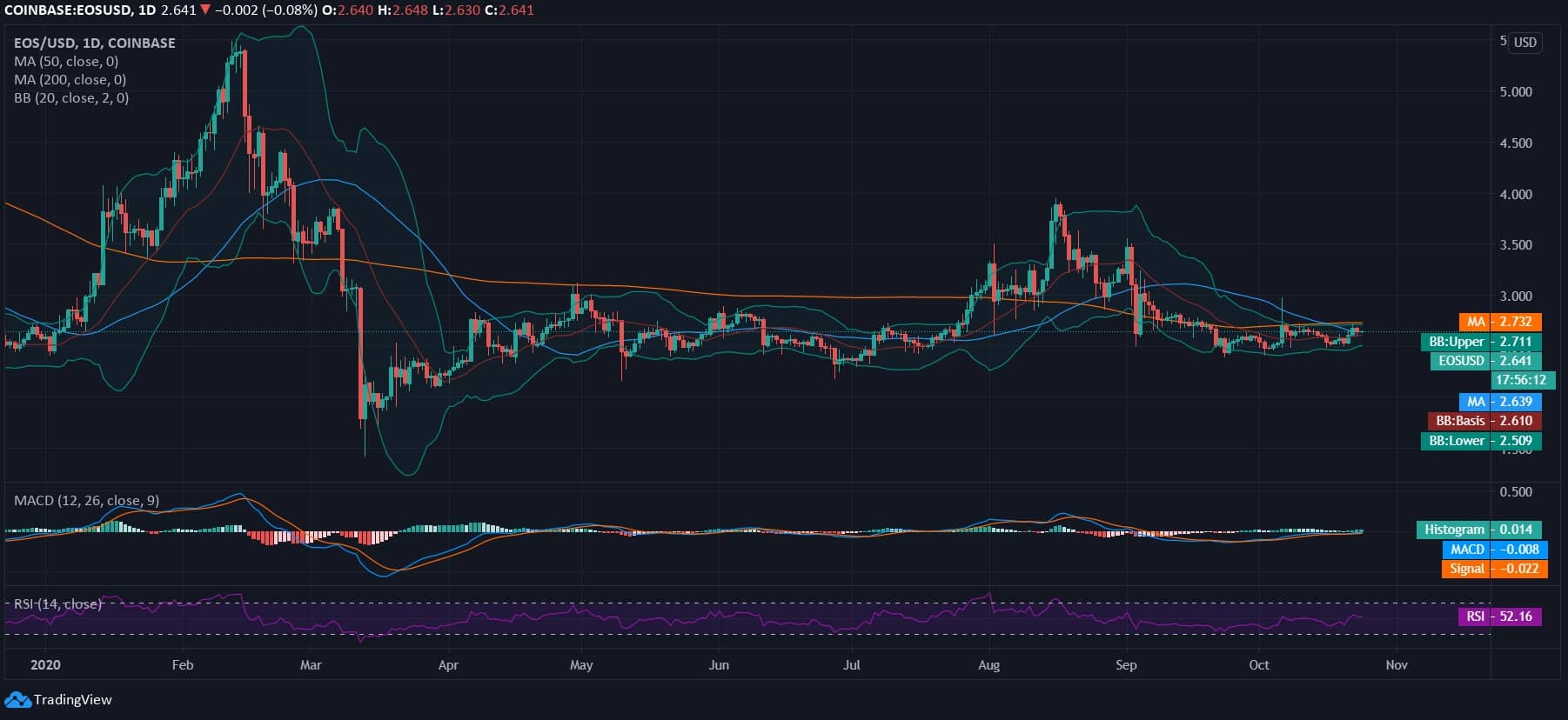 EOS trades with a flattish trend slightly above $2.5 at $2.64. After drawing a flattish yet bullish crossover in over five months from March to August. The price trend of EOS/USD is seen breaching the upper Bollinger Band, and on the other hand, the bands are seen squeezing, which projects a possible breakout soon in the near-term.
Although EOS is seen drawing a slightly bullish crossover in the intraday, the complete sentiment remains bearish as the currency draws a pullback from the 2-month high and 5-month resistance. The price marks a gradual decline, but the coin is still one of the top lucrative cryptos of the market and is ranked amongst the top 15 of the global market.
However, EOS has not strengthened enough to reclaim the lost height that the coin had hit at the onset of the year, around $5.5, which unfortunately led to a steep decline during the major market crash earlier in this year. Although the market sentiment remains visibly positive and Bitcoin trades around $12.9k, EOS lacks notable momentum against the US Dollar. MACD is still drawing a bullish crossover due to an intraday rise in price, with the MACD line slightly crossing above the signal line. The RSI is seen holding around 52.16 with no trading extremities hit.