EOS News
EOS Price Faces Fluctuations; Remains Vulnerable to Bears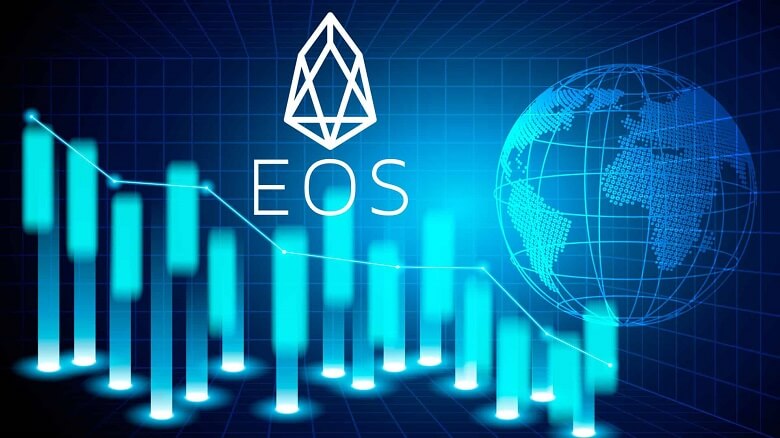 EOS, along with the rest of the crypto market, has tapped on the volatility vibe again this month. It is to be seen whether this volatility brings any reliable buying opportunity or just havoc of uncertainty.
EOS coin is currently actively looking for a support level to halt the bearish spree, but the market condition is not at all assisting for the same. The market cap of all the cryptocurrencies has seen a decline this week; let us just hope that as we are moving ahead to see a weekend soon, the market bears take a break.
EOS Price Analysis
The initial bullish sentiment that the altcoin had when the week started quickly faded away within less than a day. The EOS price traded above $2.6 before it tumbled heavily. The sharp and easily noticeable price fall took the price as low as $2.51. Here, the price dropped by more than 4.50%.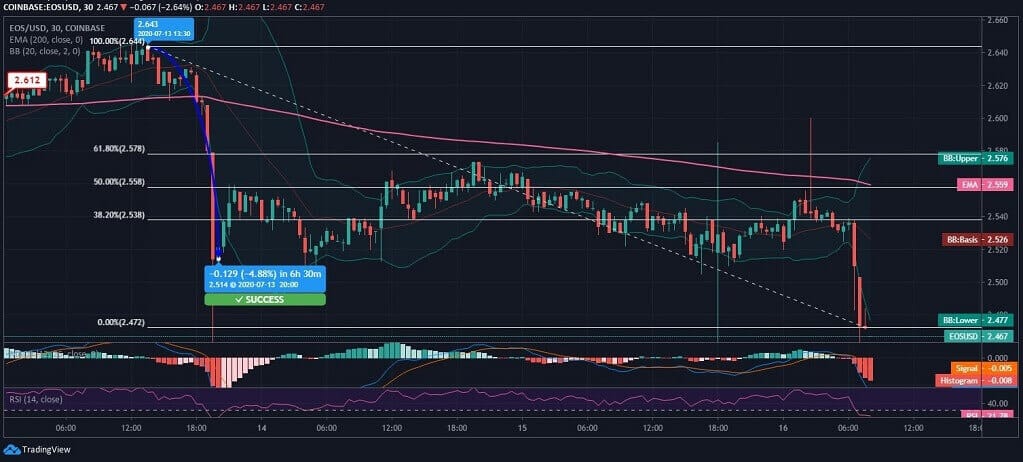 Here, as it found a support level, the price trend halted its declining spree. Short-term stability took over the coin, and EOS remained between 38.20% and 61.80% fib level for a couple of days while consolidating. The consolidation started getting disturbed since yesterday. A bearish dip below 38.20% fib level that is $2.54, also took place.
Today, EOS has remained in the bearish zone. A sharp decline, which occurred just a few hours ago, has pulled the price even below $2.5. It is testing a support level at $2.46. Here, a major support level has been broken; the new lowest price level of the week seems to be forming right now.
The Bollinger bands have opened up widely to see even more volatility. The coin has been dragged way below the 200 days EMA line. RSI is even below 30 and may go further down. Meanwhile, the MACD indicator too is exploring the bearish zone.