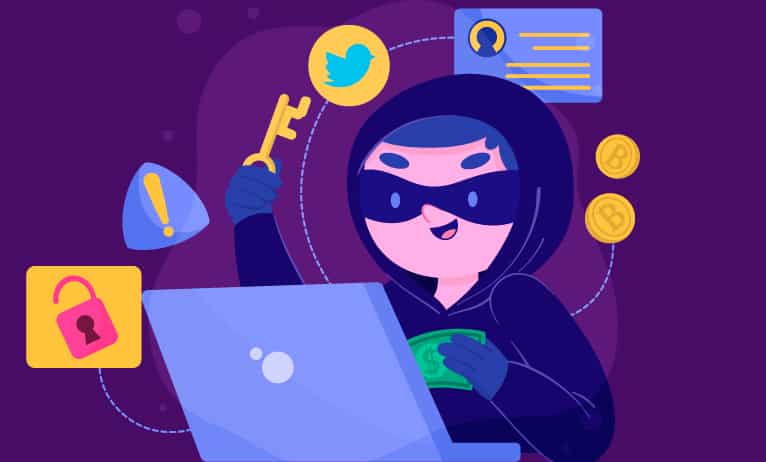 Twitter, the highly-acclaimed and popular social networking application, has garnered attention for all the negative reasons as some of its most popular accounts are reeling under an attack of intrusion by some malicious hackers. The Twitter Support team released a chain of tweets to list the names of the notable personalities whose accounts have been compromised. The list included Elon Musk, Bill Gates, Warren Buffet, Jeff Bezos, among others. The Twitter post read:
We know they used this access to take control of many highly-visible (including verified) accounts and Tweet on their behalf. We're looking into what other malicious activity they may have conducted or information they may have accessed and will share more here as we have it.

— Twitter Support (@TwitterSupport) July 16, 2020
In its post, the Twitter Support group affirmed that their experts are probing into the matter to get things under control as soon as possible. The team is striving to explore all the possible areas where the hackers might have gained access to steal crucial information and data. The platform locked down all the attacked accounts as soon as they got aware of the unfortunate incident. The tweets posted by the attackers were also removed from the accounts.
You may be unable to Tweet or reset your password while we review and address this incident.

— Twitter Support (@TwitterSupport) July 15, 2020
To ensure customer safety, Twitter limited the services of a large number of users, including the accounts of all the verified and eminent personalities. The users lost access to multiple features like adding tweets, resetting passwords, etc. during the investigation period. The incident has fueled a debate in the social networking space where prominent Twitter account holders, crypto platforms, blockchain leaders, and others are raising a question on the credibility of the Twitter ecosystem.
Ontology Network, a renowned blockchain-powered platform, used the present opportunity to promote its core system. The team stated that this is the right time for Twitter and social media space to switch to decentralized mechanisms like ONT ID, which is secured and free from third-party participation.
Time for @Twitter and other #SocialMedia to consider integrating our #decentralized #identity framework, #ONTID.😎 ONT ID is owned by YOU, not any 3rd parties. Self-sovereign management of your identity proves your posts came from you no matter what platform. https://t.co/d347k784Yx

— Ontology (@OntologyNetwork) July 16, 2020
Jack Dorsey, the co-founder, and CEO of Twitter, has shared his concerns over the issue. He affirmed that his team is doing its best to control the situation and safeguard the account holders' privacy from malicious attacks.
Tough day for us at Twitter. We all feel terrible this happened.

We're diagnosing and will share everything we can when we have a more complete understanding of exactly what happened.

💙 to our teammates working hard to make this right.

— jack (@jack) July 16, 2020
The attack poses a question on the safety and privacy of social media giants, which have become part and parcel of people's lives. It will be interesting to see how Twitter will repair its damaged reputation by restraining such attacks from occurring the very next time.