Health News
Health Care Providers Can Now Apply For Relief Fund till August 28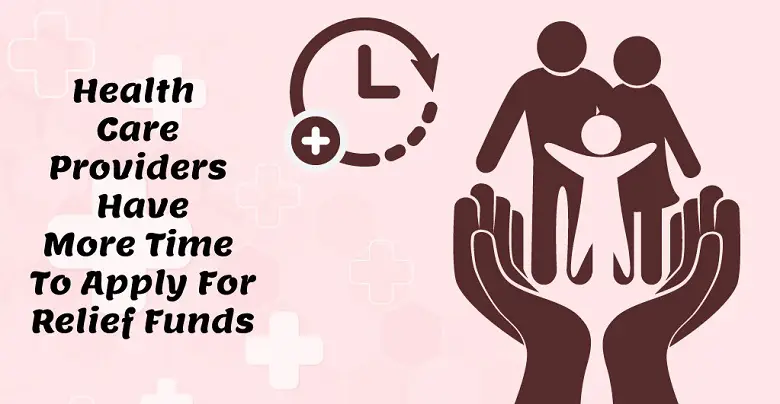 Healthcare providers who have missed out on applying for the Provider Relief Fund have something to cheer about, even in these dark days of the COVID-19 pandemic. The U.S. Department of Health and Human Services has extended the second phase application deadline to Friday, August 28. It includes dental providers, Children's Health Insurance Program, and Medicaid managed care.
The HHS is extending the deadline for the second time to enable all those who have missed out before to apply now for this Federal funding. Many health providers have gone on record to say that they needed more time to apply, and the Government has acceded to their request. The first deadline was July, 20, which was later extended to August 3. By giving almost another month now to the providers, it is hoped that all would avail of this opportunity.
The quantum of resources allotted from the Coronavirus Aid, Relief, and Economic Security Act Provider Relief Fund is about $15 billion. It is to be distributed amongst eligible providers with a limit of up to 2% of their revenue earned from patient care. This aid is critical, considering that it is necessary now to stand by the healthcare providers and help then recoup lost revenue due to the pandemic or meet health-related expenses if afflicted by the virus.
Department of Health and Human Services Secretary puts it in the proper perspective.

All States are making the necessary announcements related to the extension of the deadline. Texas Health and Human Services Commission and Gov. Greg Abbott announced this on Wednesday and further explained that beginning Monday, Medicare providers struck by the coronavirus could apply for additional funding and relief.
The Governor has urged the providers to apply for this federal funding to cover costs incurred during this pandemic. Less than 5 percent of eligible Texans had applied for this aid till mid-July.
The HHS is now looking to deal with relief payments to new providers in 2020. Those in this category are providers who have not received any funds due to a variety of reasons, which include not billing commercially or not billing directly for services provided under Medicare and Medicaid programs.