Corona News
COVID Testing Dips in the US Despite Increased Deaths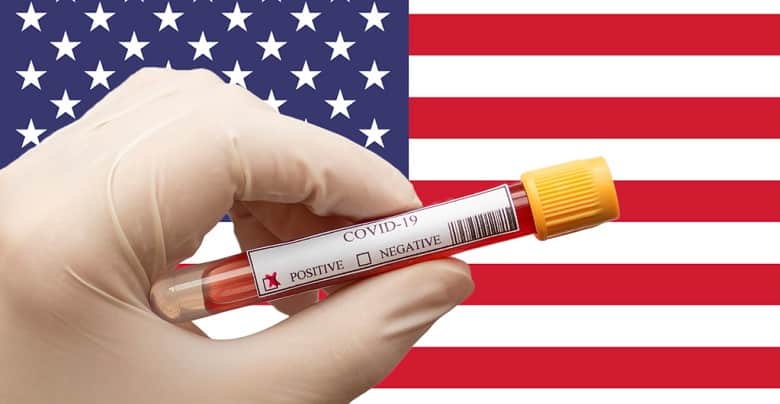 It seems that the United States is facing the worst in this pandemic with more than 4.7 million COVID cases and new cases are cropping up at an average rate of 60,000 per day. The only way to curb the raging spread of infection is through the conduction of state-wide COVID testing and the imposition of stricter lockdown. Still, the government of the US seems to have adopted a lackadaisical attitude to the desperate situation of life and death.
According to official reports, COVID testing has drastically dropped in the US even though the death toll is rising at an accelerated rate of more than almost a thousand a day. The testing officials are saying that the reason behind the dip in COVID testing is that most citizens are not even willing to take the test as one has to wait for long hours to get the test done and then wait for a few weeks or even more, to receive the results of the test.
According to the analytical reports of Associated Press, the count of COVID test has dropped by 3.6% over the past couple of weeks to 750,000, in about 22 states of America. These states include Alabama, Missouri, Mississippi, Iowa, and more, where the count of Corona positive cases is on the rise due to extremely low levels of testing.
With the count of confirmed cases increasing at an alarming rate, health experts and officials are trying to introduce a different kind of COVID test that can produce the result in only a few minutes. The new type of test would be cost-effective and simple as well, and it would help to save the lives of millions of Americans, even though the test results are not entirely accurate.
Widespread testing of the citizens is of the utmost importance to break the spread of infection, and the need for testing would become even more crucial as schools and colleges are expected to open soon and the flu season is almost around the corner as well. One of the reasons behind the decline of COVID testing is that the doctors and health experts are primarily focusing on high-risk patients for now; however, the situation is expected to improve soon. Medical researchers of top universities like Harvard are striving hard to tackle the situation and introduce newer and more effective methods of COVID testing.