Forex News
Helpful tips for novice traders looking to start trading forex in Nigeria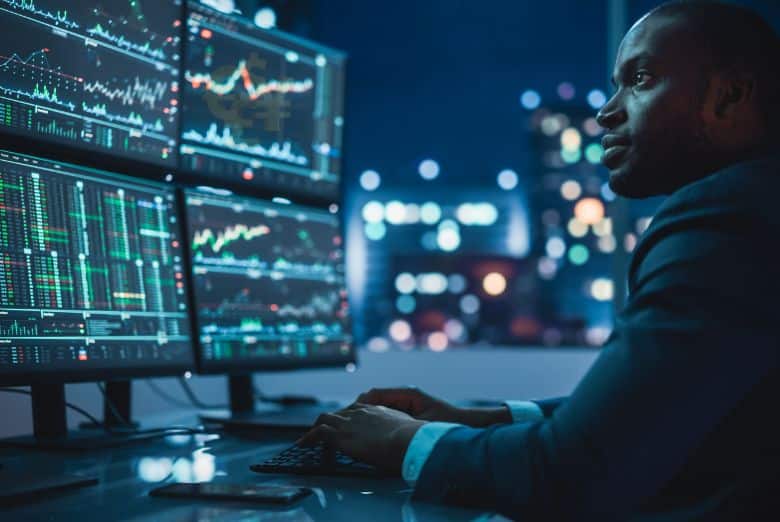 A large and decentralized market for forex trading is available worldwide, and Nigeria is among the nations taking full advantage of it. But for many inexperienced traders, navigating the vast and unpredictable forex market can be overwhelming.
For Nigerians looking for reliable, consistent investments, learning to trade forex can be an exciting and financially rewarding option. However, to enhance their chances of success, novice traders from Nigeria must be well-informed and well-prepared.
Here is some useful advice for new traders planning to begin trading forex in Nigeria:
Educating Yourself about Forex
Before you start trading, it's critical to have a firm grasp of the forex market and the variables that can affect currency values. Online resources are widely available and can assist Nigerian traders in learning more about forex trading. These resources include instructional articles, webinars, and trading courses.
Novice traders should take the time to familiarize themselves with the numerous words, markets, probabilities, and trading methods because learning to trade forex may be incredibly complicated. You might check for online manuals and video courses in addition to the training materials that your broker may have.
Choose a Reputable Trading Broker
The organization that will link you to the market is your forex trading broker. Since there is little oversight on the decentralized forex market, not all brokers are completely vetted before they are introduced to you. Beginners should do their homework before picking up a forex broker in Nigeria and start with virtual accounts.
Selecting a licensed and trustworthy forex broker in Nigeria is essential for new traders. They ought to look for a broker licensed by a respected agency, such as the Financial Conduct Authority (FCA) in the UK or the National Futures Association (NFA) in the USA, and who has a solid reputation for providing excellent customer service.
Developing a Successful Trading Plan
It is crucial to trade utilizing a technique that will enable you to diversify your risk and benefit from various market volatility patterns.
Trading without a plan is akin to trading blindly. Fortunately, a wealth of free instructional content is available online that thoroughly explains the various methods, allowing you to educate yourself and build a solid foundation for your trading career.
Therefore, a fundamental approach is necessary if you wish to trade forex successfully. You'll also need practical experience with various tactics to comprehend the justification for making quick decisions.
Practicing Risk Management
You will have the option to practice with demo trades and real money on many broker platforms. It takes away the risk while giving you access to all the information required to begin understanding the procedure.
As you explore your demo account, notice how you respond when you win or lose money. Because it's simple to get overly enthusiastic when things are going well, using discipline to minimize excessive losses is crucial. From this experience, you will learn how to manage risks.
Always consider the risk-reward ratio of your trades, and use stop-loss orders, the best forex brokers in Nigeria, and the right position sizing to safeguard your capital.
Staying up to date with the Market
Both novice and experienced traders might gain an advantage in the market by keeping up with the economic calendar.
Knowing when markets are more volatile will help beginners decide when to avoid trading. An economic calendar, a crucial and constant learning process, can assist less experienced traders in understanding how markets behave around the time of news releases.
It is advisable for novice traders to keep track of economic and political developments that may impact the forex market and to be knowledgeable about the dangers and potential gains associated with trading various currency pairs. 
Nigerian novice traders who want to succeed in the forex market can adhere to these recommendations.
Conclusion
Beginner forex traders ought to have a solid understanding of how to get started. They should spend the time selecting a trustworthy broker, learning trading techniques, and honing their skills with a practice account.
It is advised that you investigate currency pairs to locate the one that is best for you, and don't be afraid to use internet lessons and tips. When you consistently turn a profit, you can open an account with real money.
Always employ a risk management approach, and exercise restraint when trading. If you follow that advice, you'll rapidly succeed at forex trading for beginners.
FAQ
How Much Do I Need to Start Forex in Nigeria?
Many brokers and platforms offer accounts for as little as $100 (42550.00 nairas) as a minimum deposit. The deposits differ from one broker to the next. Think carefully about how much risk you are willing to take.
How Much Does It Cost to Learn Forex in Nigeria?
The average cost (115,000 Naira) to study forex in Nigeria is $300. This assumes that you decide to attend one of the numerous forex academies in the nation to study the trade.
Do You Need a License to Trade Forex in Nigeria?
Who may trade in the FOREX markets for commercial reasons is not subject to any legal restrictions. You will need the appropriate licensing if you wish to work as a broker or market maker.