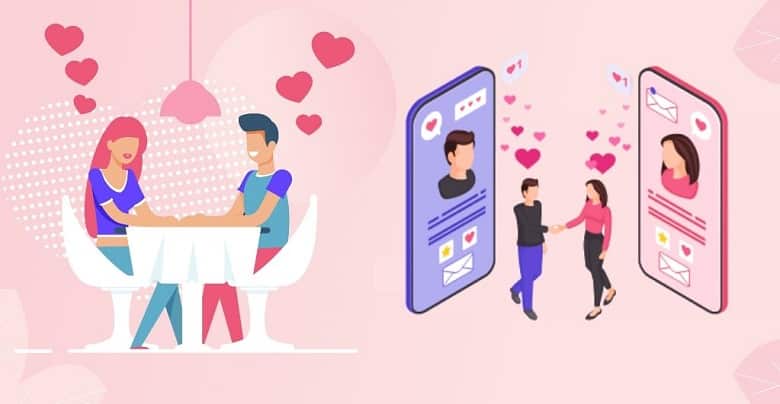 Online dating today has become an independent market with people seeking out their matches over dating platforms. What was once considered a taboo is soon turning out to be the preferred means of matching making, outshining the good old way of meeting soul mates via families and friends.
Overview of dating
Finding romantic partners and friends through dating platforms is a growing trend. In fact, one out of five matches constitutes of the couple who met online. While many claim online dating to be a highly impersonal experience, the younger age groups between 18 to 35 prefer instead of staying single.
The "Dating Market" is getting worse
The dating market has only grown with various new dating apps introduced every now and then. Surprisingly, it has paved the way for speed dating alongside the concept of moving on to new matches when the dates don't work out. Thus, dating online has turned out to be akin to shopping for commodities online. Nevertheless, finding soul mates is rather easy online, as it enables you to connect with just the right person from over a million profiles.
With many dating apps saturating the market, there is quite a heavy competition for the title for the best dating app. While this is the case, the dating platforms endeavor to outshine the others with the winning dating app marketing strategy.
Dating app marketing strategy
As stated earlier, millions of people prefer dating platforms to find their ideal partners. With the rising popularity of the current trend of online dating, it is obvious to assume 'dating' as a market is a thriving one. However, contrary to popular beliefs, the success of a dating platform is determined by its marketing strategies.
Traffic is the key to online interactions. Thus, there is a lot any dating app can achieve, provided it has the potential to attract a new audience while retaining the existing ones. One of the strategies to achieve this motive is making the platform user-friendly and pleasing to look at, which is imperative to establish that connection of trust.
Match group dominates the big business of dating apps
The owner of many successful dating platforms, the Match Group, has implemented excellent marketing strategy including SEO, promotional campaigns, etc., the company has also managed to build rapport with the audience with customized user experience.
Even before Match Group, online dating was introduced in 2004. However, Tinder and other Match Group-owned dating apps like Plenty of Fish, etc. gradually overtook the dating market by introducing mobile compatible dating platforms. Thus, implementing strategies that match the ever-changing needs of people is imperative.
Conclusion
Online dating, which has now become a market, people are more accepting of the concept rather than treating it as a taboo. While this trend suggests a thriving business for dating platforms, surprisingly, only the best apps, which implement strategies that match with changing trends achieve success.