Dating News
Everything You Need to Know About Online Dating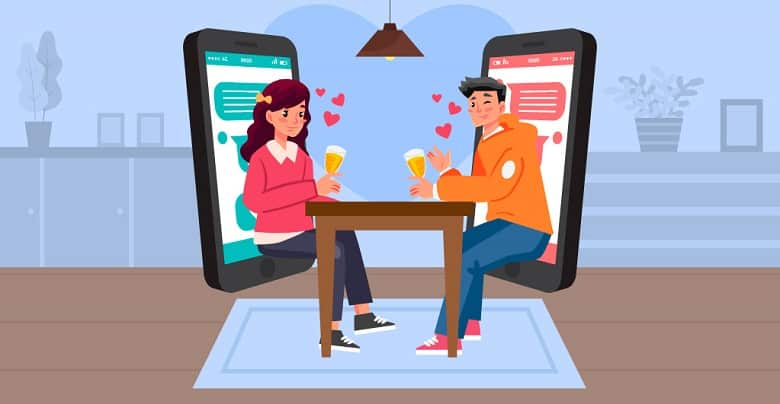 In the search for romance and connections, a lot of us are heading into the direction of online dating. It was stigmatized initially but has now become a normal part of the dating game. Online dating platforms were considered the center for the desperate ones. A recent survey report stated that approximately 35% of the couples from 2005–2012 who are now married had met online and half of these couples met through an online dating site. Here, we will discuss five major things that one needs to know about Dating Apps.
You can be fooled at times
It is actually surprising to realize that a lot of times, the profiles that we believe "too good to be true" are faking it. However, if you get a reality check and can understand, it will help you to see a different side of the story. If you begin to talk to someone, but they don't initiate to communicate regularly, then you should realize that they could be just paid to keep you a part of the platform so that those who are engaged will come back to the site again. You should make sure that you do not take it personally if someone just wants to be involved in emails or chatting, but doesn't want to get into any relationship.
It is not in your control
It is like a number game. The more people you reach out to, there are better chances you will get to hear back from the other side. So, the more people you interact with online, the more likely you will be able to meet one or two interesting people who are willingly wanting to make a strong connection in person. However, you never know what is going on with someone on the other side; there can be many reasons if they are not continuing to communicate. The chances are that they can have a busy week, and they didn't even realize, or maybe they are waiting for someone else to show up. We can't figure out everything ourselves here. What we need to understand here is that we cannot pre assume how successful is this online dating period going to be, so we can't measure our self-worth based on online dating.
People are not willing to meet
Now, some people just consider online dating as a casual thing and do not have any intentions to get into serious dating in real life. And if that is actually the case, then we can't help ourselves to change their mindsets. We just have to be sure that we should not expect too much from there.
Profiles can be misleading
There is no doubt that your approach to online dating can be frank. Maybe you are trying to be as honest as possible, but you never know what sort of person you are beginning to communicate with. Perhaps they are not as straightforward as you are. So, it becomes vital for us to understand that we need to safeguard our interest before we make a strong connection.
It is not an integral part of a lifestyle
Online dating has worked for a lot of us in many ways and that's great. Well, if we look at a broader picture, the concept of online dating is definitely safe while we are seeking a potential partner. However, online dating should remain to that level only; we shouldn't let that affect our social lifestyle where we meet our friends and close ones in person. We have to be aware that online dating is just a small part of our life and that doesn't mean that we forget to acknowledge the idea of meeting in-person, which leads to affecting our social life.
A lot of us have been skeptical about the idea of online dating, but until we experience it on our own, we are not going to understand that it will go in our favor or not. Having an idea about the basics of online dating is good, but maybe trying it out sometime, won't be a bad idea too. We just have to be aware of who we are going to communicate with.