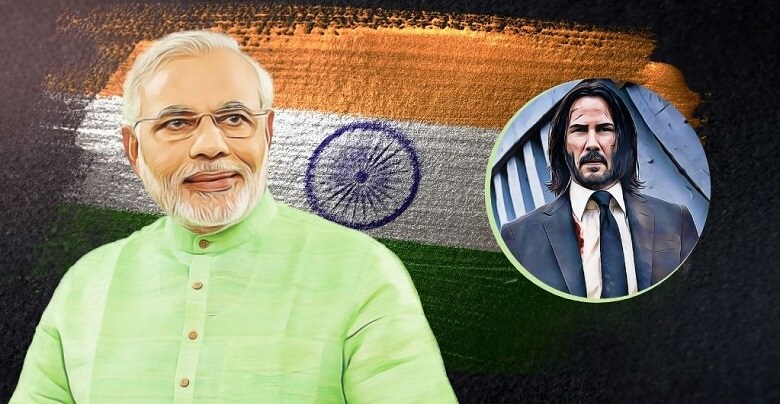 In a shocking development on early Thursday morning, Indian Prime Minister Narendra Modi's twitter account was hacked by a certain hacker claiming to be 'John Wick'. The hacker asked the 2.5 million followers of the account to donate Bitcoin to a few addresses in the name of the PM Relief Fund for COVID19. 
Narendramodi.in is the PM's personal website, and its Twitter handle generally shares bytes from his speeches and statements. However, on Thursday morning, the hacker(s) posted a series of tweets asking the followers of the account to send cryptocurrencies as donations for COVID19, giving specific a address. As per reliable sources, Twitter has restricted the activity on the account, while all tweets demanding donations have been deleted.
The attack on the PM's personal website account appears a few weeks after the major Twitter hack of a similar kind, where at least 130 accounts of globally influential personalities including Joe Biden, Elon Musk, Bill Gates, Changpeng Zhao, and Kanye West, were hacked. Within a few hours Bitcoin  worth about $110,000+ was stolen by the hackers. 
However, there is no word on how many users sent Bitcoin or other tokens to the hacker in today's hack, nor it has been confirmed whether accounts of any other major personalities have been hacked or not. No loss has been reported yet, but the hack again exposes loopholes in Twitter's security systems. When the account of the head of the state is not safe, it isn't impossible for anti-social elements to exploit such platforms and  manipulate the mass following of such leaders, who have a massive political influence.