Blockchain News
Velo Labs Announces Strategic Partnership with Kyber Network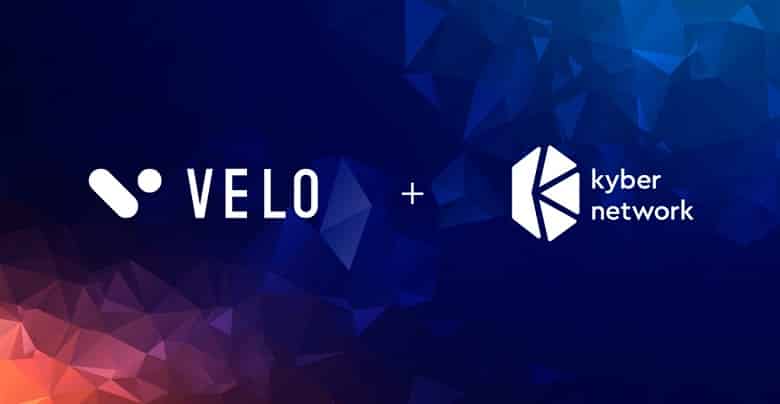 Singapore-based next-gen financial protocol for business enterprises, Velo Labs, has announced a strategic partnership with Kyber Network, an on-chain decentralized liquidity protocol that makes digital assets usable globally. According to the official announcement, the partnership will bring together Velo's Federated Credit Exchange Network that includes enterprises from centralized and decentralized financial industries and Kyber Network's ecosystem of global blockchain projects.
Velo Labs is excited to announce its news partnership with @KyberNetwork, a leading on-chain liquidity protocol that aggregates liquidity sources and can be integrated into any application to enable token exchange without the need for intermediaries.https://t.co/iXzy4J8N2s

— Velo Official (@veloprotocol) November 10, 2020
DeFi is one of the fastest-growing business segments, not only in the crypto-blockchain industry but also in the global financial world. Therefore, efforts are being made to build a bridge between CeFi and DeFi to propel digital assets and decentralized finance into mainstream use.
Velo Labs, the creator of Velo Protocol, is a platform that connects traditional finance and decentralized finance, further promoting blockchain technology. Kyber Network, on the other hand, provides liquidity to various cryptocurrencies, aggregating liquidity from various sources, enabling seamless value exchange between all members of the ecosystem.
Commenting on the partnership with Kyber Network, Velo Labs Co-Founder & Vice Chairman Tridbodi Arunanondchai said that it would further enhance their efforts to build and strengthen a federated exchange network, making the native VELO token the bridging asset. On the other hand, Kyber Network CEO & Co-Founder Loi Luu stated that their network's decorated experience blockchain technology application and cross-chain initiative make it apt to work with Velo Labs. Luu further that the partnership will allow them to build and support digital credit protocols to ensure efficiency and transparency.
The VELO cryptocurrency is built on the Stellar Blockchain, a leading DeFi blockchain network. The partnership will allow Velo Labs to utilize Kyber Network to build EvryNet, an extension of the Stellar Blockchain. This new extension will bring smart contract functions to the Velo Protocol and connect business partner networks for staking VELO token as collateral.