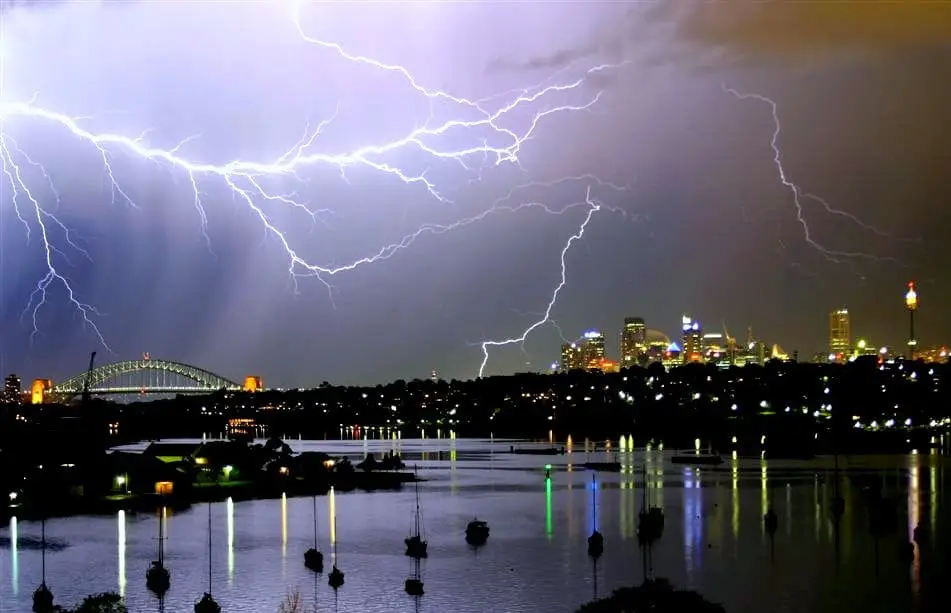 A major storm has rocked Australia on Tuesday night and unleashed huge demolition, uprooted the roofs from homes, and caused bushfires. The intensity of the storm was so severe that it could be compared to a small cyclone with powerful winds blowing at a massive speed of 130km/hr.
The storm also disrupted electricity's supply, thus forcing scores of residents in a small southeast Queensland town to spend the night sans power. The massive thunderstorm also hit the homes of many people with cricket ball-sized hailstones.
The Bureau of Meteorology, also known as BOM, has forecasted that the storm is likely to travel north to slam central Queensland areas like Gayndah.
Meanwhile, major thunderstorm warnings have already been issued for some parts of northern NSW and southern coastline of Western Australia. The severe weather conditions may prevail overnight.
Reports claim that 3300 homes in Chinchilla and nearby areas lost electricity due to the storm.