General News
Australian man arrested for kidnapping and torturing a businessman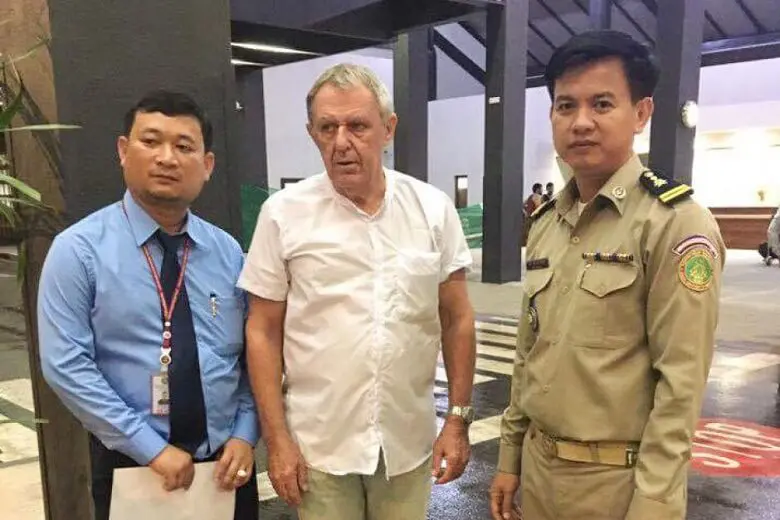 An Australian-origin man who was absconding for nearly seven years has finally been arrested for reportedly attacking a businessman.
The accused, namely Guido James Eglitis, 68, has been nabbed following the complaint from a British origin man. He had lodged a complaint with the Cambodian police that the man thrashed him in a brutal manner in his room on September 29 after snatching his camera and passport.
Meanwhile, another man, namely Brett Michael Hastie, has also been detained along with James Eglitis. Elitis reportedly attacked a businessman in the year 2007.
According to the Australian investigators, Eglitis had impersonated a policeman prior to kidnapping the businessman, binding him, and seeking money while punishing him.
However, the businessman managed to loosen the restraints on his hands and escaped from Mr. Eglitis.
Eglitis has been facing charges of abduction, theft, impersonating a police officer, and possessing banned objects.