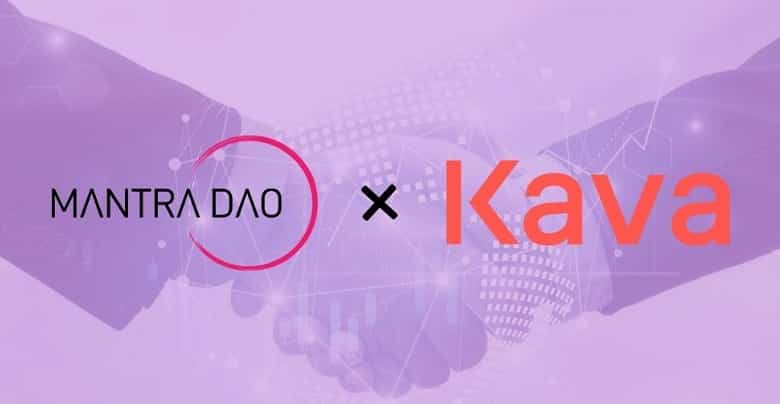 Decentralized public finance blockchain platform MANTRA DAO has announced a partnership with Kava Labs, a multi-chain DeFi network. This makes the third DeFi focused partnership MANTRA DAO has struck within a week, earlier two being with Polkadot and COSMOS. The partnership will enable MANTRA DAO to integrate the staking services of Kava Labs on its platform.
1/ 🚀We're excited to reveal our third ecosystem PARTNERSHIP in a week! We are joining forces with @kava_labs 😎 #DeFi lending platform KAVA enables token holders to earn a high yield on assets such as $BNB and has TVL of over $31 million. $OMhttps://t.co/FHbSjrM3Ws

— MΛNTRΛ DΛO (@MANTRADAO) September 11, 2020
According to the official announcement, the partnership let KAVA token holders access the opportunities to earn high yield on asset staking of major tokens like BNB. In a Medium post, MANTRA DAO stated that it will run a Kava validation node for integrating their staking services, which will enable high yield on cross-chain assets. This will also improve the utility of MANTRA DAO's native token OM, as KAVA users can use their tokens to liquidity mine OM. 
DeFi is one of the fastest growing segments of the crypto-blockchain industry, and crypto staking is an integral part of DeFi. Kava Labs is among the leading names that provide financial services to their users, like loans and staking, giving them a chance to earn staking rewards by locking BNB. It will soon add BTC and BUSD as a staking option, and has already distributed staking rewards upwards of $1.2 million worth KAVA tokens.
Integration with multiple DeFi platforms has allowed MANTRA DAO to build a formidable multi-network ecosystem. The company will further release the details of their partnership with Kava, giving an insight to its future plans and strategies. However, it added in the Twitter thread that it is exploring the possibility of introducing KAVA as a collateral within its network.