Medical News
MedsLOCK App To Upgrade The Medical Supply Chain Network Amid COVID-19 Crisis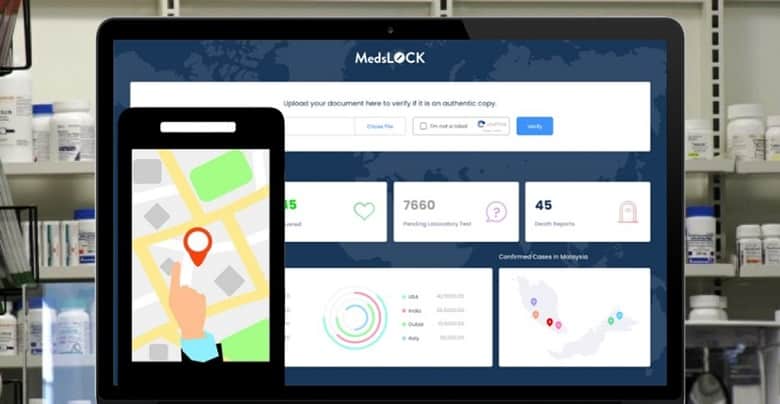 The ongoing coronavirus pandemic has immensely burdened the global healthcare sector, with doctors and front-line workers giving their best to save the lives of the patients. Amid these disturbing times, there has triggered a serious problem of the incompetence of the authorities to track the medical aid supplies around the world.
With a view to deal with this issue, Maxonrow and Avantas Tech have entered into a joint venture to lay the foundation of a potential app branded under the name of MedsLOCK. The revolutionary blockchain-powered app will aid the authorities, governments, and stakeholders in a significant manner by enriching them with lucrative features involving real-time monitoring, control, and communication of COVID-19 details. It will play a crucial role in keeping track of the expensive medical equipment used in the medical centers and healthcare institutions.
The rapid proliferation of the disease exponentially has triggered a shortage of ventilators, face masks, personal protective equipment or PPE, etc. required by the doctors and front-line workers in testing and curing corona sufferers. Also, the hoarding of supplies by humanitarian organizations such as China's Red Cross and Alberta Health Services have caused more damage to the situation.
Salient Features of MedsLOCK:
Proper tracking of medical equipment in real-time.
Location display through graphics and movement tracing.
Convenient access to web/mobile applications on mobile as well as computers.
Efficient use of time and labor.
MedsLOCK has been designed to ensure the proper supply of medical aids in and around the globe. It uses a robust KYC mechanism that verifies all the personnel involved in the medical supply chain. Serial numbers are attached to the shipment, which are scanned by the verifier at the final destination, like a warehouse or pharmacy. The immutable blockchain network restrains any modification in the inventory data while ensuring security and reliability. Any government or command center of a hospital can use the mobile app to monitor the data. It can help place reliable orders, maintain supplies as per the inventory level, categorize and screen patients, and trace the supplies.
With its unprecedented excellence in strengthening the medical supply chain, MedsLOCK will strive to bring down the mortality rate of COVID-19 within a fixed time frame and reduced cost. It will help the authorities in distributing the supplies prudently, preventing hoarding and shortages.