Medical News
Shortage of Personal Protective Equipment; Pressing Need to Find Solutions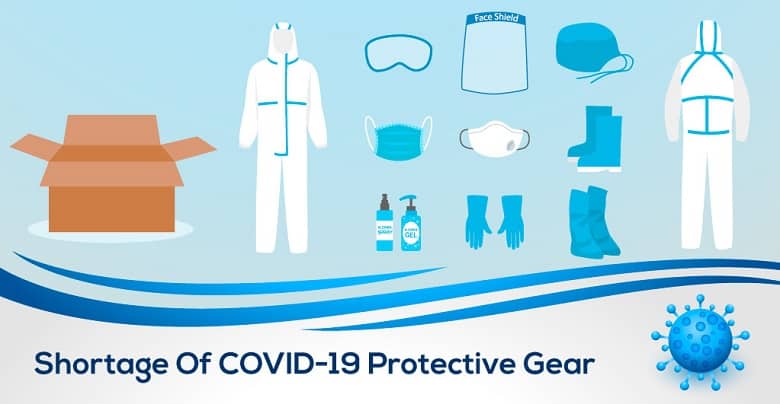 The World Health Organization (WHO) has been warning about the upcoming severe shortage of PPE kits. According to their statistics, there is a disruption in the production and supply of the PPE kits globally. The primary reason behind this is the rise in excessive demand and panic buying and misusing. The healthcare workers rely on PPE kits to save themselves while examining patients suffering from COVID-19. The severe shortage of PPE kits has left doctors, nurses, and other frontline workers in danger while taking care of patients.
Talking about the shortage, the Director-General of WHO, Dr. Tedros Adhanom Ghebreyesus, quoted,

There is a pressing need to find an innovative measure for the reprocessing of PPE to combat COVID-19. Reprocessing of PPE is a challenging task to be accomplished. There are many sterilized technologies as well, which are not suitable for the reprocessing of PPE. The manufacturers can make use of hydrogen peroxide an UV irradiation for creating effective use of PPE.
The extreme shortage of PPE kits for health workers has become a global issue. India has been the most affected by the PPE crisis. Since there is a break in the supply chain and insufficient stocks, the health workers in India have been facing an acute shortage of the COVID-19 protective gear. The world's strongest economies have come together to put in similar efforts for the global fight against the virus outbreak. The race to acquire sufficient medical safety gear seems to be never-ending if cases in different parts of the world continue to rise.
The pandemic has led to a war for the demand and supply of medical equipment globally. On the whole, providing solutions for the shortage in the supply chain for a one-time use of PPE kit is quite complicated. If we look at the matter logically, the first solution is to improve the communication process for efficient stock management of PPE.