General News
Meet The Designer Who Wants to See Wales in Outer Space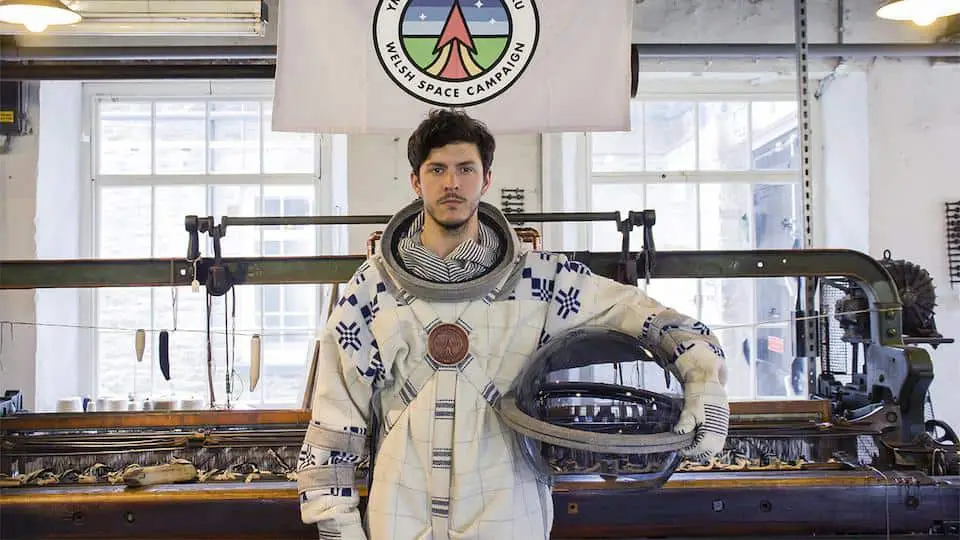 Young design graduate, Hefin Jones from Wales, won the Christine Risley Award award on October 24, 2013, for his innovative spacesuit prototype crafted entirely from Welsh-sourced materials, and made by Welsh workers. 
Jones's creation called "The Welsh Space Campaign" aims to reveal Wales's capacity to explore space, and to make the world understand that collective communication can help achieve culturalization. This way, people involved can reconsider their ability and role with regard to cosmic contexts. 
The campaign will serve as a launchpad for ordinary Welsh residents into space by discovering a cosmic context for the traditions, skills, and culture of Wales. 
The spacesuit was exhibited from September 24, 2013, to October 24, 2013, at Constance Howard Gallery, Goldsmiths, before being sent to the Welsh National Museum Archive. It is still unknown if NASA had communicated with Jones.