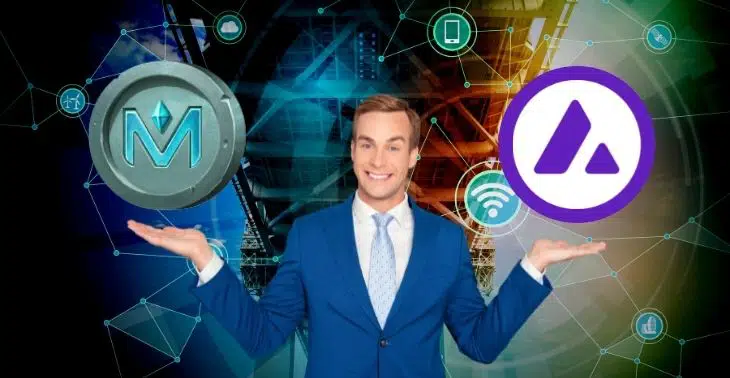 MetaBrands is ecstatic to join the Avalanche ecosystem and announce its newest collaboration with Pangolin! Having both initiatives carry long-term goals in mind, and they intend to work together to assist GameFi to get more exposure and experience in the Avalanche ecosystem. Both MetaBrands and Pangolin will provide tokens (MAGE and PNG) to farms for DEX and DeFi participants as part of this agreement.
The MetaBrands' essential protocols and basis were published over Ethereum Blockchain. Rather than sticking to a single Blockchain, Metaverse aims to establish several portals into other realities by building bridges and connecting diverse games and ecosystems to increase usage, access, and eventual unification of communities and initiatives.
MetaBrands acts as the Metaverse Resource DAO that provides instant exposure to Metaverse's top-tier NFTs, ecosystems, and P2E games. Holders of Mage Relic NFTs and MAGE tokens are offered with most benefits, contributions, and involvement in both the MetaBrands environment and the other related ecosystems.
The Avalanche network is considered the fastest platform designed to help smart contracts in this ever-changing Blockchain industry in terms of finality time, and it has the most verifiers of any PoS protocol, ensuring its activity.
Listing along with Partnership with Pangolin
MetaBrands and Pangolin have partnered, with both initiatives sharing a long-term vision and strategy for integrating efforts to increase exposure to GameFi and the Avalanche ecosystem's experience. Pangolin and MetaBrands have formed cooperation to give DeFi and DEX players tokens (PNG and MAGE) to farm.
To trade over Pangolin, MetaBrands is available on the Avalanche Network. Any of Pangolin's listed assets can be swapped or traded for MAGE tokens.
MetaBrands' agreement with Pangolin allows Pangolin users to farm for MAGE tokens in addition to their regular earnings. For a month, MAGE tokens of over 100,000 will be available through the program.
What is Pangolin?
Pangolin is considered the DEX that has been available for over a year and is one of the most widely utilized on the Avalanche ecosystem. Pangolin DEX boasts trading pairs of 2,500, 27,000+ regular transactions, and a daily volume of over $32,000,000 at the time of this writing. On their website, you can read more about their analytics. Pangolin revealed some interesting plans for 2022, available on the Roadmap of Pangolin.
Avalanche Price Prediction
The current market price of Avalanche is $26,100,930,525. According to this Avalanche price prediction, 2022 is pretty promising. It is estimated to cover the $120 price range by mid-2022, and by December, it is expected to reach $127.