Dating News
Tips for Safe Online Dating to Protect Your Privacy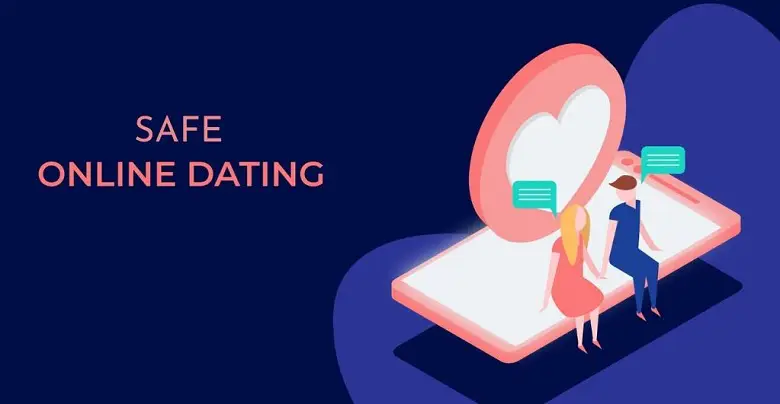 Online dating is soon turning out to be the most preferred means of meeting new people for romantic relationships. Meeting a large number of potential partners is quite convenient via dating applications or online dating sites. Nonetheless, you interact with strangers via online dating, which undoubtedly puts your information and safety, and privacy at risk.
So, how do you protect your privacy on dating apps? In this article, we will provide you with some of the tested tips for safe online dating. It truly matters, when finding your perfect match from over a million profiles online.
Introduction to online dating
Online dating is preferred over meeting new partners through friends, clubs and bars, and even social networking sites.
As a matter of fact, since its inception, Tinder has made over 20 billion matches globally. While most perceive online dating to be synonymous with Tinder, there are other popular dating sites as well.
Nevertheless, online dating involves sharing your personal information, pictures, or even preferences; thus, making you prone to many privacy issues.
How to protect yourself and your privacy on dating apps?
Online dating involves interacting and meeting with strangers we know nothing about, other than what they have posted online. While this doesn't mean that all the profiles out there are fake, it is still imperative to safeguard your privacy.
Moreover, having your personal information online subjects you to certain risks like identity theft, harassment, and sometimes even physical danger. However, still, there's the positive facet of online dating, which involves meeting just the right match or even your once in a lifetime soul mate.
Tips for safe online dating
Online dating has its own set of risks and rewards. Here are some of the tips for safe online dating to minimize the risks and maximize the rewards of online dating.
Online dating sites: Are they safe?
The internet is saturated with dating apps and websites. Choosing a dating platform, which is completely safe is critical for your privacy.
Compare the ratings and reviews of the popular dating apps, as it is the sure-fire way of getting to know its safety, security, and privacy concerns.
Safety guidelines and tips on the sign-up page
It is easy to narrow down safe apps by looking for safety guidelines and tips. Ideally, these guidelines must appear on the site's sign up page. While this is not a key indicator, it emphasizes the site's endeavor in protecting user's privacy.
Do not shy away from lengthy sign-ups
Lengthy sign-ups are one of the key indicators for safe online dating; as they verify and authenticate the user information. That said, make sure to interact with only the verified profiles for added safety.
Never include personal information in your dating profile
Avoid having any of your personal information on your profile, right from your last name to social media accounts. Always re-evaluate what you are sharing or what is visible on your profile.
Identity theft is quite common, however, ensuring your information is protected with customized privacy settings will also help you with safe online dating.
Never use your personal phone number to contact your potential date
Most of the dating apps and online dating sites feature their own messaging system. Rather than making use of your phone's default messaging feature, use the dating app's messaging system for added safety.
Physical safety while dating online
Your physical safety also matters when you are finally meeting the person you were interacting with on the dating site.
Make sure to meet the potential match in a public place when you are meeting them for the very first time. For the first few dates with your potential match, always use your own transport. In fact, never allow your date to either pick you up or drop you home as it involves disclosing your address.
Enlist your friend to check on you periodically when you are meeting someone new. Make sure to have them informed of your itinerary along with your date's contact information.
Conclusion
While online dating is far more convenient over the traditional means of meeting new people, there are certain risks associated as well. However, implementing the online dating safety guidelines listed above would certainly help you find your potential match the safe way.