Corona News
Philippines To Test Russian COVID-19 Vaccine In October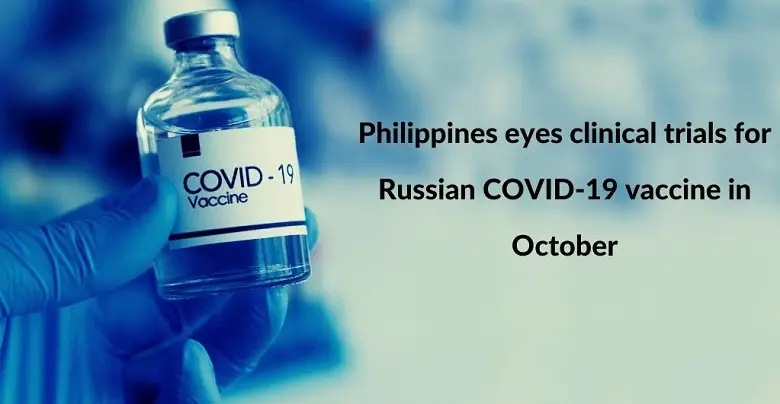 The Philippines is ready to initiate the third phase of clinical trials that will be held from October 2020 to March 2021. The decision to initiate the third phase was taken after the panel of vaccine specialists completed the review of the first phase of Russia's clinical trials. 
The vaccine is yet to complete the final trial, and it has also been said that only 10% of the clinical trials have been successful so far. Russia's medical scientists are particularly apprehensive about the vaccine as they think that the government is more driven by national prestige than human safety, and is, therefore, hurrying through the clinical trials without the requisite adherence to procedure.
Under the supervision of President Rodrigo Duterte, the authority of the Philippines is all set to launch a series of clinical trials to test out the Coronavirus vaccine discovered by Russia. The announcement about the clinical trial was made by Harry Roque, the spokesperson of the President of the Philippines. 
Meanwhile, the Philippines' medical scientists are conferencing with the representatives of the medical research facility Gamaleya to discuss the procedures of the clinical trial and acquire more information about the vaccine.
On Tuesday, Russia was declared the first country in the world to grant regulatory approval for the vaccine of COVID-19. It is named "Sputnik V" in remembrance of the world's first satellite launched by the Soviet Union. However, the decision to approve is shrouded in much concern. Health experts fear that the country is rushing through the whole process, and the vaccine may not be safe after all, as only 10% of the clinical trials have proven to be successful so far.
The medical researchers and specialists of Russia believe that the country is striving for international fame and prestige and thereby putting human lives at risk.
The Undersecretary of Health, Maria Rosario Vergeire, has stated to Reuters, declaring that every clinical trial will have to go through the stringent regulatory process for maximum safety.
The President of the Philippines is eager to get access to the vaccine and has even entered into a deal with China to prioritize the Philippines if the Chinese researchers develop a vaccine. 
Duterte's eagerness is understandable as the Philippines is going through a terrible financial crisis that will hopefully be revived at the end of the pandemic.