Corona News
Serum Institute, Bharat Biotech to Begin COVID19 Vaccine Trials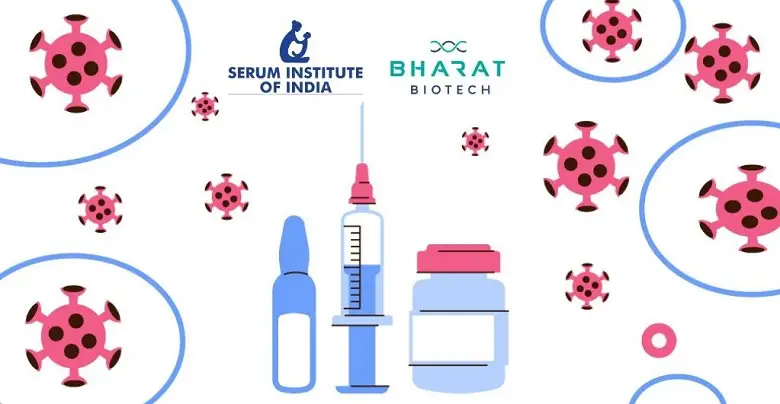 Pune-based Serum Institute and Hyderabad-based Bharat Biotech will soon begin the late-stage trials of the nasal COVID19 vaccine, said the government according to media reports. The Union Minister for Health, Dr. Harsh Vardhan, said on Sunday that the trials would involve between 30,000 to 40,000 participants.
India is among the worst-hit countries by Coronavirus Pandemic, infecting more the 7.5 million Indians and killing over 114,000. The country has witnessed a staggering rise in the cases each day, with more than 60,000 new cases found within the past 24 hours. The virus, believed to be originated in China's Wuhan City, has killed more than 1.1 million people in over 200 countries out of 40+ million cases recorded. Even after almost a year since the Coronavirus outbreak, there has not been any discovery of a proven cure or vaccine for the virus, despite major organizations like the WHO and Oxford University working tirelessly.
Serum Institute has been developing the vaccine since the lockdown in India, however, with marginal success. Bharat Biotech, on the other hand, has been working in tandem with ICMR, St Louis University, and Washington University. According to the WHO, all the vaccines, currently in Phase 3 of the trials, are being administered via injections, which makes the nasal vaccine trails by the two Indian institutes crucial.
Meanwhile, the Drug Controller General of India (DGCI) lifted the stay order on Dr. Reddy's Laboratories for conducting clinical trials of Russia's Sputnik V vaccine. The DGCI had earlier prevented the Indian medicinal giant from conducting the tests, stating the early trials conducted in Russia were insufficient.