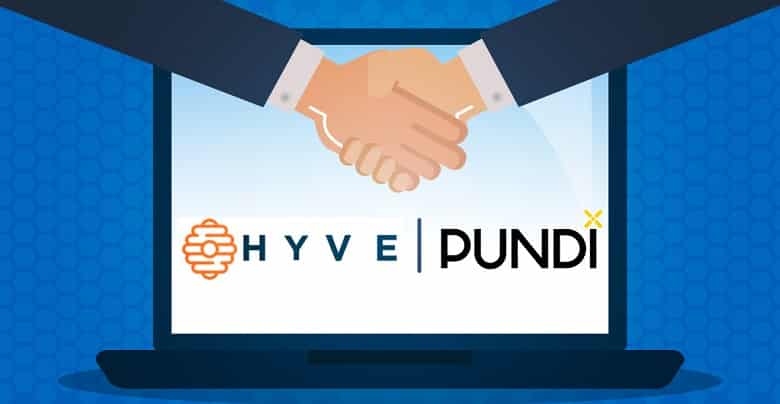 Singaporean crypto-blockchain network Pundi X announced on Friday that it has entered into a partnership with the Malta-based DeFi centric autonomous ecosystem HYVE. Pundi X will issue 20,000 co-branded XPASS and will provide HYVE users an efficient and easy way to cash out their earnings.
We are excited to announce the partnership with @join_hyve, a Maltese based autonomous task platform, issuing 20,000 co-branded XPASS cards. Look forward to serving #Hyve community🤝 Welcome 🎉 https://t.co/YpPsMK17Vt

— Pundi X Labs (@PundiXLabs) August 14, 2020
In the official Medium post, Pundi X stated that it will work together with HYVE to create co-branded digital cards via its platform. These cards will be used by HYVE's users to cash out their earnings which can be spent at stores integrated with Pundi X's XPOS point-of-sale devices. Commenting on the partnership, Pundi X CEO Zac Cheah said that since HYVE is primarily engaged with freelancers who are involved in international transactions, it is a chance for Pundi X to show that digital assets are a better alternative to cash.
Cheah further added that Pundi X will make sure that the asset transfers are secure and quick. Tudor Stomff, CEO of HYVE, said that working with Pundi X makes it easier for them to enable freelancers to access their hard-earned money by eliminating the middlemen. He also said that their collaboration with Pundi X will give their users an opportunity to explore cryptocurrencies and diversify their assets.
Stomff added,

HYVE is a DeFi centric autonomous platform that allows workers from all over the world to collaborate and work together and offers a seamless experience. Pundi X builds and provides enterprise blockchain solutions, making digital assets accessible to a global audience.