Betting News
Races at Ballarat Synthetic – Gilbert Gardiner Betting Analysis and Tips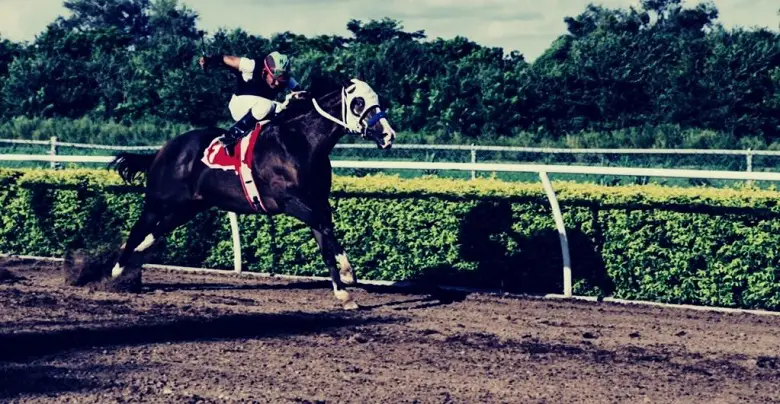 Races at the Ballarat Synthetic, Victoria, are on 11th August. How do the horses and jockeys shape up for the day?
There is no one better than Gilbert Gardiner for tips and betting analysis, and the Herald Sun has it all. 
But first, Gilbert has a word of praise for young jockey Harry Coffey. Not everybody strikes it rich and brings home a winner on two consecutive days. But that is what Gilbert is forecasting, that Coffey after yesterday's stunning ride will bring in a winner again at the Ballarat Synthetic. 
The jockey has two first rides with the Maher-Eustace team, both expected to fetch rewards. And this should be followed by another winner onboard Thunderbolt Two in Race 8.
Gilbert analyses and predicts who will probably be led in first and after which race. 
Thunderbolt Two R8– Gilbert places his bets on Thunderbolt Two, carrying No. 4 on Race 8 at $6. Back after a long break, the horse has recently graduated to 1100m and is now a track and distance specialist. Now second-up form, Thunderbolt might just upset the applecart of the more fancied opponents. 
La Café R3 – What should hold La Café (No. 10 at $4.60 in Race 3) among the top three is the experience on synthetic turf like Ballarat. That it is a debutant from the Hawkes yard should not take anything away from being a safe bet after the flashing start in the last race. 
Ronay R5 – Ronay No.4 at $3.30 has the edge being a synthetic Ballarat specialist. With apprentice Tayla Childs riding, it means that there is a fall in the weights too. It can cause a big upset!
Stratumiss R7 – Stratumiss No.6 at $11 performed well in the last race, particularly in the straight. A value bet tip from Gilbert, Stratumiss could improve with more race experience. 
The Jockey – Harry Coffey is on top of the rides at Ballarat, Tuesday, riding for the high-powered stables of Ciaron Maher and David Eustace. He is on CLASSY PINS (R1 No. 6 $3.80), SCARLETT HEART (R2 No. 6 $26), LA CAFE (R3 No. 10 $4.60) MALAUKA (R5 No. 5 $19), NOVA WAY (R7 No. 1 $12) and THUNDERBOLT TWO (R8 No. 4 $6).
Keep track of the packed racing calendar this week – Ballarat Synthetic on Tuesday, Sandown Hillside on Wednesday, Caulfield meeting on Saturday, and the double billing of Cranbourne and Coleraine on Sunday.