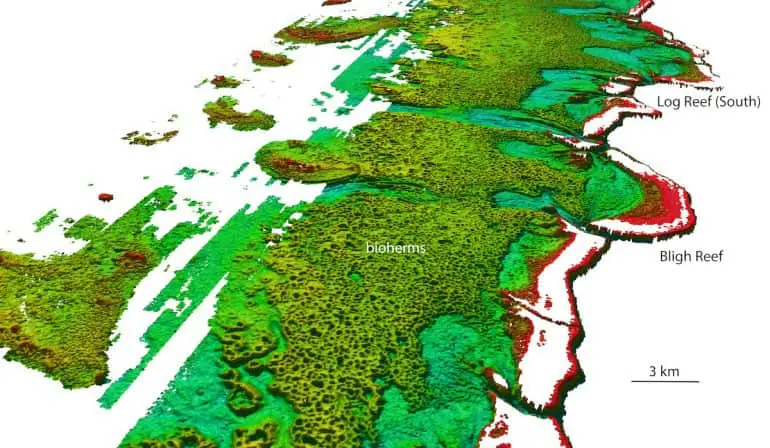 Massive fields of unique donut-shaped circular mounds were founded by the researchers from the Royal Australian Navy while evaluating laser data. The team discovered a sprawling reef area spreading to a landscape of more than 6000 square kilometers.
Each reef covers an area of 200-300 meters and has a depth of 10 meters at the center. The results from LiDAR-equipped aircraft were drawn by the joint efforts of James Cook University, University of Sydney, and Queensland University of Technology scientists in collaboration with JCU's Dr. Robin Beaman.
The newly discovered structures were Halimeda bioherms, huge geological reef compositions created by the growth of the green algae made up of living calcified elements. They form tiny limestone flakes on death, similar to white cornflakes. With time, these flakes get converted into bioherms.